Swimming pools are built for fun, and everyone loves a good time poolside… but how do you involve everyone in the fun? Easy, find fun and simple games or toys for all ages to enjoy.
These days, there are hundreds of new and inventive pool games and toys that will spice up a pool party! Here are some great tips to have the crowd begging to come to hang out at your pool. My first tip is to include pool toys for all ages, and yes, this includes adults.
The variety available is astounding. There are so many pool games and toys for the younger set, like the Baby Bopper Pool Float. Floating Whack-A-Mole game is fun and exciting for kids. Toddlers can enjoy the water in this float; comes complete with inflatable "moles" and hammer. Whack!
Young kids looking for a little competition and excitement can try out the new Battle Station Squirter Set. It comes complete with battle station docking port that has 2 shields and four water shooters, plus two floating battle boards with 2 more squirters and water shields. Fight!
A little more competition can be enjoyed with this awesome Arcade Shooter swimming pool game. It can be used by 3 kids (or adults) at one time. A perfect pool party game for all ages. The biggest benefit of this item, besides it's amazingly low price, is that kids can enjoy the outdoors without being trapped in an indoor arcade. Make it a real competition with real prizes. Winner!
The 2-n-1 combo – joins the two most popular swimming pool games. Invite your friends over for a little fun in the sun, and then break out the games! Pool Volleyball -or- Pool Basketball is sure to draw a crowd. The object is to get the most use out of your pool during swimming season. This item will work for an in ground or above ground pool with a deck. Score!
Don't forget about swimmers 21 yrs of age or older. They can enjoy the cool pool while playing 2 of the most popular party games. Port O Pong and Black Jack!
Having the Port O Pong will guarantee your pool party tops all pool parties! It comes with everything you need except your choice of beverage, of course! And it's portable, maybe your guests will bring it with them!
Another type of pool pong is our floating pool ping pong table. Floating table tennis game comes complete with table, net, paddles and balls. Not quite regulation size, but large enough for a rousing game in the shallow end of the pool.
The Swim Up Black Jack table is sure to bring the casino atmosphere to your backyard pool party. It comes with everything you need for a great game of Pool BlackJack. One deck of patented waterproof playing cards that don't stick together, 100 red white and blue playing chips, a netted drawstring bag for chips and cards. If you aren't sure how to get started it also comes with instructions.
Anyone can enjoy the Pro Chip Island Pool Golf game. Don't waste time and money driving to the golf course. Practice in your backyard before taking it to the green with this floating golf green. After working on your chip shot, enjoy a swim in your pool, don't forget that's what it's there for.
Remember the point to having a pool is to use it. They are always nice to look at but it's more important to enjoy it. You can use your pool to relax after a long day, keep fit, or simply enjoy the fact that others are getting so much enjoyment from your pool.
The most important thing in life is family and friends, and one of the best things about a pool is that it brings us together. Choose some items for your pool that will span the ages, and provide a small bit of diversion for all of your swimmers. Inject a little fun into your pool, and watch the pool crowd grow!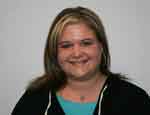 Natalie Martin
InTheSwim Staff Blogger