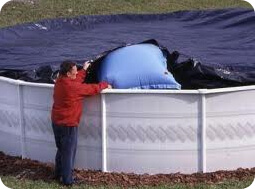 In our last post, we talked about opening procedures for an in-ground pool; today we are going to offer you some tips and guidelines on how to get your aboveground pool ready for the approaching summer.
Opening an above ground pool is not much different from opening an in-ground pool; other than being faster and easier! To make it even easier, here's my simple 5-step process.
1. Unveil Your Pool:
The first task to do is remove the winter cover that, hopefully you placed on your pool last fall. Covering your pool in winter keeps the pool safe from dirt, debris and algae growing sunlight.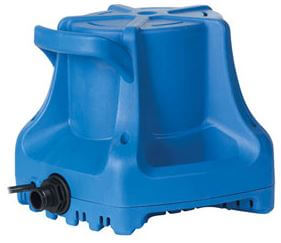 If you have water accumulation on your cover, use a small pump like this handy Little Giant Automatic Pool Cover Pump to remove excess water and then remove the cover slowly, to prevent leaves and debris from falling into your pool.
Spread out the cover in a clean, dry area like the driveway. Wash your cover using a garden hose and a push broom or pool brush, to get rid of leaves and dirt. Allow the cover to dry fully before folding it up for summer storage.
2. Water and Equipment:
After you remove the winter cover, you'll have a good view of the pool, and how it fared over the winter. Give a quick inspection of the liner and water quality. Go ahead and start filling your pool from the hose, while hooking up the hoses from skimmer to pump and filter to return, tightening the hose clamps securely.

Replace any pump and filter drain plugs removed during winterization.
Once your filter hoses are connected to the pool, you can remove the freeze plugs or Gizzmo, and replace the return eyeball fittings and skimmer baskets.
Replace your pump basket and lubricate the pump lid o-ring with a Teflon based lube. Set the filter valve to the "Filter" position, for sand and D.E. filters. Once the water reaches the middle of the skimmer, open any valves in front of the pump and allow the pump to fill with water.
Open up the filter air bleeder, and start up the filter pump, watching the pressure gauge rise. You should quickly see air bubbles coming into the pool. If not, shut off the pump, and check that all valves are open and all plugs are removed from the pool returns.
If your pump doesn't catch prime and begin pumping, check that the pump lid is tight, the hose adapter coming into the pump is tight and sealed with Teflon tape, and that the incoming hose has no splits or kinks.
3. Pool Leaks:

Check your pool and equipment for any leaks and cracks that might have developed over the winter months; if you find that the pool water was unusually low, check around the water level (before filling the pool) for any rips in the vinyl liner.
The pool skimmer can crack easily if a Gizzmo was not used. Small cracks can be repaired with EZ Patch #22. Your pump and filter should be drip-free if they were winterized properly. If not … visit our pool parts department! 😉
4. Pool Cleaning Time:
If you covered your pool with a winter cover, chances are that there will be no big surprises and your pool will be clean. However some debris may have made it's way into the pool.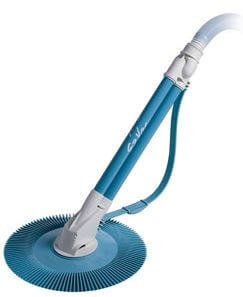 For large debris, I like to use a Leaf Rake to slowly scoop debris from the bottom before vacuuming. Smaller debris or algae can be removed using a manual pool vacuum or an automatic pool cleaner like E-Z Vac which is not only highly effective at cleaning but is also easy on the pocket.
5. Water Chemistry:

Proper water balance is the key to clean, bacteria-free water and a healthy swimming environment. Use a fresh Test Kit or Test Strips to check the chemical levels in your pool.
Use a test kit (or test strips) that will test for all chemical levels (pH, Chlorine, Alkalinity, Calcium Hardness and Stabilizer). Make adjustments to Hardness and Alkalinity first, followed by pH and Stabilizer, before you shock the pool, and begin using chlorine tablets.
Many of our customers like to use our Pool Chemical Value Packs. We have Spring Opening Kits, or Full Season Kits – sized to match the capacity (gallons) of your aboveground pool.
Let the water filter for 24 hours and then re-test before swimming to make sure you have the ideal water balance.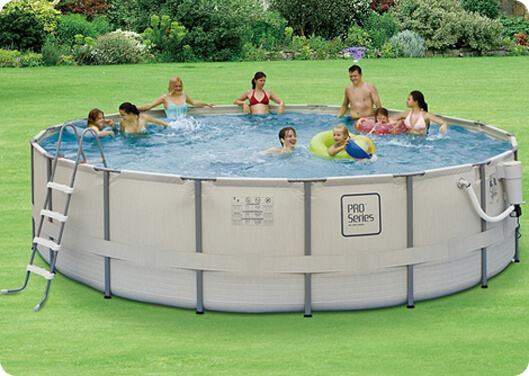 Once the basics have been taken care of, you are ready to enjoy the pool with your friends and family but always remember that safety comes first – so swim well and swim safe!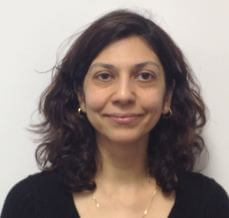 Ayesha Aslam
InTheSwim Staff Blogger