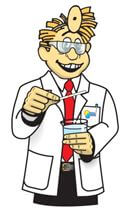 Dr. Pool here folks, and today I offer up some referrals to other outstanding swimming pool blogs for pool owners. A resource that is sure to help any pool or hot tub owner.
Naturally, the In The Swim Blog is the best pool blog, yet we are part of a larger swimming pool community. Pooling our knowledge, we can all help educate on the countless aspects of pool maintenance, improvements and repairs.  
And without further ado, here is my list of Top Pool Blogs!
---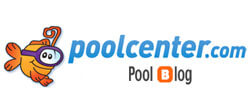 Blogging about pool owner concerns since 2007, PoolCenter.com's Pool Blog is the oldest and wisest blog on the internet. PoolCenter not only carries one of the largest inventories of pool parts but also has a wealth of content to assist pool and hot tub owners in every aspect of DIY improvements, maintenance, and repairs. You are certain to find the answer to any question you have pertaining to your pool and if you like to do your own repairs, no matter the size of the task, the PoolCenter blog will break it down for you. Also found are topics on pool safety and how to operate your pool in ecofriendly ways.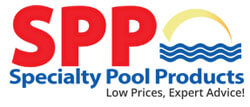 If you've owned a pool in the last 20 years, you've come across PoolProducts.com. One of the first pool supply companies online in 1994, for over two decades SPP has served as a leader in pool covers and liners. While they are known for their expertise in liners and pool covers their Pool Blog is written by a team of colorful characters whose expertise extends from inground and above ground pool kits to hot tubs and spas. Here you will find DIY projects, helpful tips, and seemingly endless resources to help you maintain your pool or spa. PoolProducts.com's Pool Blog is regularly updated and certainly worth checking in on frequently.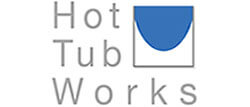 OK, not a pool blog, but for those of you looking for expert advice specializing in spas and hot tubs, HotTubWorks.com's Hot Tub Blog is a terrific resource for excellent repair and maintenance advice as well as a great place to find that elusive part or perfect accessory. The blog is updated weekly by a team of experts that really know their stuff about maintaining spas and hot tubs. They also write fun features like Hot Tubs in the News, in addition to hard-tack topics like Spa Error Codes. Anyone that owns a hot tub or spa would greatly benefit by familiarizing themselves with this outstanding blog.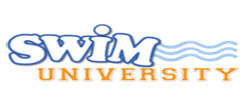 Swim University is a vast content library kept in two huge buckets – pool and spa. We love SwimUniversity's colorful approach to pool and hot tub care, and owner Matt Giovanisci is an excellent source for useful infographics as well as his fun and entertaining how-to videos. They offer free downloads of their collection of handbooks and eGuides on their site or through their app, all of which are thorough yet easy to follow. For a well rounded education in hot tub or pool care studies, enroll yourself at Swim University. I wonder if they would grant Dr. Pool an honorary degree, if I ask nicely?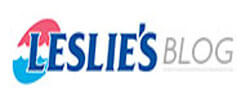 If you've ever visited a local pool store, odds are it was a Leslie's Pool Store.  Leslie's is simply the largest pool supply store in the world, and their PoolAPedia blog covers all of the bases for inground, above ground and hot tub or spa care. With excellent how-to's, reviews on pool equipment, or an excellent Holiday Buyer's Guide, Leslie's Blog goes back several years and hits on every aspect of pool and spa ownership. Backing up their product lines, Pool-A-Pedia aims to educate their customers to ensure that the perfect part or chemical is prescribed for the job, and that is certainly something Dr. Pool highly recommends.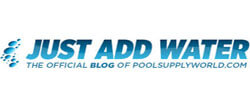 Pool Supply World's exceptional blog dates back to 2010 and has consistently delivered unique content from a fresh perspective by their team of pool and spa experts.  We love their slightly outside-of-the-box topics and fun approach to their topics. Their website shares the same colorful approach to all things pools and strikes the balance of the fun side of pool ownership alongside the serious work and commitment of pool maintenance. With their diverse product line and fresh take on pool maintenance, Pool Supply World's blog offers something for the thrifty pool supply shopper and the gritty Do-It-Yourselfer.
As pool equipment manufacturer blogs go, Hayward's PoolSide blog is among the tops, with categories for Savings, Innovation, Design & Maintenance. Sure they talk about their own products a lot, but it's straight from the horses mouth, from one of the oldest pool equipment companies around. The blog is written in a straight forward style, to appeal to both pool owners and industry professionals. They tackle topics from National Water Safety Month to the Role of Electrical Bonding, or pool lifestyle pieces done in cooperation with Houzz. Check out their blog for some inspiration of your own!
---

As a doctor of all things pool, it's my duty to make sure you have all of your bases covered and are fully educated to make your own prognosis when it comes to your pool's well-being. It's important to remember that we are treading water together, and it can be easy to get in over our heads with pool and spa maintenance.
Broken equipment, out of whack chemicals, poor water clarity and countless other ailments can be a source of great stress for pool owners – hopefully these top pool blogs will provide the answers you need to find true peace of mind.
If you have any comments, suggestions, or have your own favorite pool or spa blog, please write us at socialmedia@intheswim.com. We would love to hear from you!