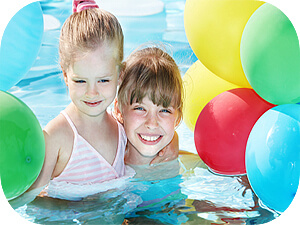 Children love swimming pools and love to play games – and it's easy to combine both. Whether it's a birthday party or a family gathering, pool party games will keep little ones entertained and amused for a long time and you'll never hear "I'm bored".
Your pool party games can be as creative as your imagination, and you can match the games and rules based on the ages and skills of your swimmers. Here's some pool party games that cover a wide range of swimmer ages.
Pool Basketball / Pool Volleyball Games
You can't go wrong with a fun and friendly game of pool basketball or pool volleyball. Ball games are an all-time favorite with kids and playing in the pool multiplies the fun and thrill.
However if you would prefer to go with something more rugged that can also be enjoyed by adults, you may want to consider our Cool Jam Pro Pool Basketball Game or our In Ground Pool Volleyball Game – priced a bit higher but keeps the pool games going longer!

Or, you can just string up a rope across the pool, and use a beach ball for a slower paced pool volleyball game that's perfect for kids. Speaking of beach balls, kids can create lots of games with a few of these. Not only volleyball, but dodgeball, water polo or keep-away games.
Pool Diving Games
Treasure Hunt. A classic swimming pool game, a treasure hunt is a perfect choice for a kids' pool party, and involves everyone. There are endless possibilities for things that you can throw in your pool for children to retrieve. Coins, marbles, army men, or plastic treasure "trinkets".
To add a little challenge, divide children into two teams (with better swimmers on the far side) and have them stand on opposite sides of the pool facing away from the pool (no peeking!). Toss in the treasure, and let the children bring them back. The team to retrieve the maximum number of trinkets wins; as an added bonus, reward the winners by allowing them to keep some of their booty.

While you can pretty much use any small, non-floating objects for this children's pool party game, I (of course) have a few suggestions. You may like Dive N Glide Shark toy, or the Turtle Eggs Dive Game, which have colors and point values to allow you to create more interesting pool party games.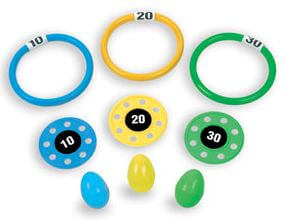 Triple-Fun Pool Dive Game Set has 3 dive rings, 3 dive disks and 3 dive eggs, all colored and with point values to create countless kids pool party games. Money is popular too! Kids love to do a real treasure dive, and chase after your old coins.
Keep a close eye on your swimmers during pool diving games, they can get so excited that they may hyperventilate, take on water, or swim into deeper water.
Diving and Jumping Contests
Cannonball Contest. Offering a lot of challenge and friendly competition, your pool party guests will line up to participate in the Cannonball Challenge. Use a diving board for this game. Have the kids queue up and jump in the pool one by one. The one who makes the biggest splash wins, and will be smiling the rest of the party.
Group Jump. In groups of 3-5 kids, have them all hold hands and jump in the pool together. The group with the most consistent form, or the best jumping style (as judged by you) – wins! Take pictures as proof, and to have some great pool party pictures.
Crazy Jump. You definitely want your camera ready for this. One at a time, kids can display their best funny pool jumps (no diving). Have an adult on their launch area to keep the jumping safe and orderly, and one across the pool to take the pictures for voting, or for judging.
Pool Race Games

Canoe Race. You will need a couple of inflatable canoes for this fun pool party game that young guests will adore. Let them cross the pool riding the canoe one by one or in pairs, while you record their time in transit. Or, run team relays and determine the winner by the time it takes for all team members to cross the pool from one end to the other.
Bumper Tube Race. Almost as much fun as bumper cars when the race begins, line up 2-4 children in pool tubes, and have them paddle backwards to the other end of the pool and back. Or, divide the children into equivalent teams and have Relay bumper tube races, where each participant paddles to the other end of the pool and back.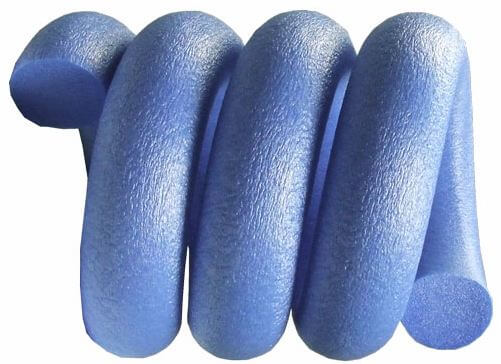 Silly Snake Race. This is a new product this year, and it's going to be a big hit at all the cool pool parties. For this kids pool party game, the racers wrap the Silly Snake pool noodle around their body, and then swim the length of the pool and back. It's hilarious to watch, so have your camera ready for the Silly Snake race!
Pool Party Piñata
Who doesn't love to hit a piñata and gather a bunch of candy? I know you are thinking that piñatas can only be used on the land but believe me using a piñata over the water is a lot more fun.

You can buy a piñata from a store or let your creative juices flow and create one of your own. I found this beach ball piñata online, and it was a big hit (pun intended)! Fill your pool party piñata with cool water toys like squirt guns, foam balls, goggles.
Hang the piñata over your pool using a long rope or hold it out over the pool with your pool pole. You'll need a blindfold, and a wiffle ball bat, or a similar tool. Lead each player into the water, put on the blindfold (optional), and let them have at it.
I hope you like my pool party ideas for kids and incorporate some or all of them into your next pool party. If you have some fun kid's pool party ideas, leave them below in the comments!
Have a blast at your kids' pool party and remember if you have any pool related question, we are here for you. Call us at 1-800-288-7946, or visit us at InTheSwim; we would love to hear from you!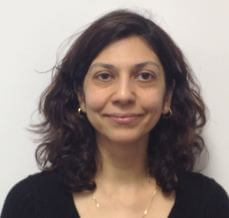 Ayesha Aslam
InTheSwim Staff Blogger