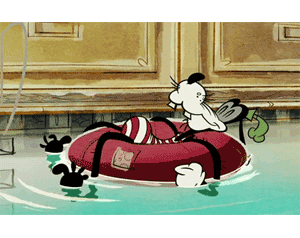 Dogs have always loved the water, and for some dogs there is nothing better than a comfortable pool float on a hot day.
Disney's Goofy certainly enjoys the pool, but not all dogs do. If you want to see if you dog likes to float, see my tips at the end.
Here's a fun look at some water dogs that are enjoying the dog days of summer while floating in the swimming pool.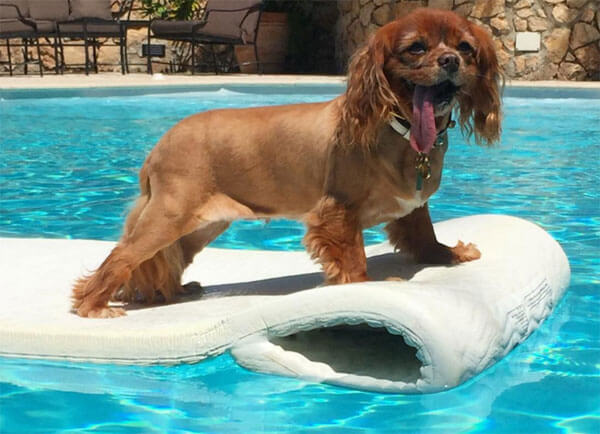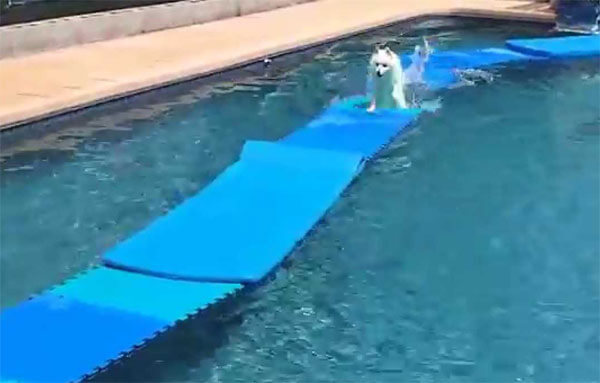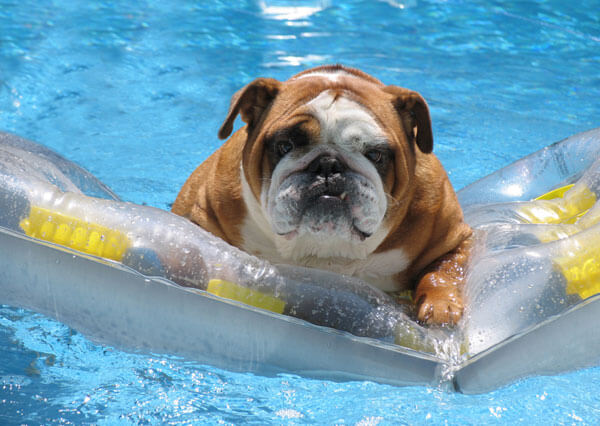 GETTING YOUR DOG IN THE POOL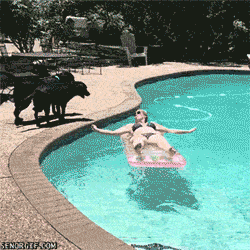 When shark dogs attack! Haha, many dogs aren't comfortable when wet or are intimidated by the size of the pool.
For small dogs, start slow by carrying them into the pool, cradled in your arms. Larger dogs can be led into the steps. Although you can lead a dog to water, you can't make them swim.
If they are comfortable and not resisting the water, encourage them to swim, and reward their efforts.
Practice swimming to the safety of the pool steps, until they know where all the exits are located.
BEST FLOATS FOR POOL DOGS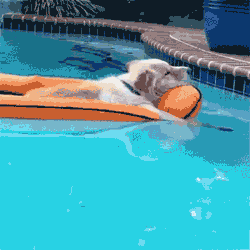 It may seem obvious, but your run of the mill inflatable pool rafts and mattresses could be punctured. Dogs also need enough support to lounge like this one shown here.
Closed foam pool floats are durable, but most dogs prefer the larger pool floats filled with eps foam beads and covered in a sturdy mesh fabric, like the Aqua Cloud pool float.
Larger dogs, or more than one can stretch out on the 5'x6′ Jimmy Buffet Margaritaville NeoSoff Mattress. Neoprene covered PVC bladder is tough and comfy.
Get your dog in the pool, but remember to watch dogs closely while in the pool, to lend a hand if needed.


Ryan Dornan
InTheSwim Staff Blogger