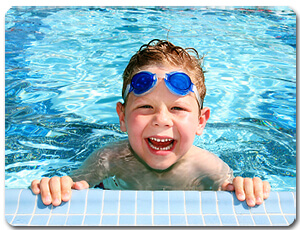 Last night, I was talking to my son about having a swimming pool installed in our backyard this summer. He loved the idea, but went on to say "a pool would be cool, but even better would be a swimming pool with a lot of fun stuff so I don't get bored."
"Good point" I told him; "swimming pools are great all by themselves, but the fun multiplies when you add a few poolside accessories".
Pool side accessories are different from pool accessories that can be used in the pool, and range from organizers to decorative accents – around your pool.
Pool side accessories not only enhance the time you spend in your pool, but they can also be useful and practical. In The Swim offers a lot of "fun stuff" that can be enjoyable as well as functional.
Pool Organizers: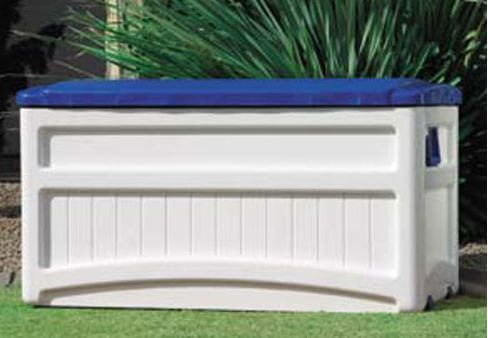 Pool side organizers like our Pool Pouch Organizer and Portable Poolside Storage Box are excellent for eliminating clutter and for storing your pool toys and accessories neatly and safely. These organizers are sturdy, durable, and will enhance your pool surroundings and keep things organized.
 Pool Caddies and Towel Racks: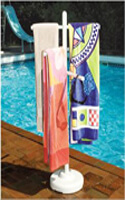 Pool side caddies are an ideal choice when you want to keep your belongings nearby while you swim so you can access them easily whenever you need. Our Towel Rack allows you to reach your towels quickly and easily and can also be used as a drying rack for wet clothes and towels.
Keep your beverage and towels at an arm's length with the handy Above Ground Pool Organizer that features a drink holder, two towel hooks and solar light; and easily attaches to most above-ground top rails.
Pool Float and Noodle Racks:
Float and noodle racks are perfect pool side accessories that let you store your floats and noodles neatly and keeps them from sticking together to prevent the formation of mold and mildew.

Available in lively colors, float and noodle racks will also keep your pool area uncluttered and neatly organized and will make it easy for you to grab the right pool float and noodle. Take a look at The Original Hanging Float Rack, Noodle Rack, or the Pool Caddy to find the one that best suits you or – if you want my two cents, go for all three, and enjoy a well-organized pool.
Pool Clocks and Pool Thermometers :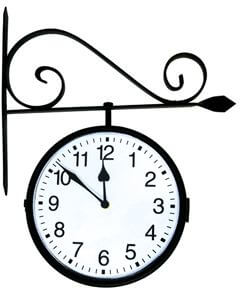 Pool side clocks like the 12in. Antique Gold Clock/Thermometer and Dual-Sided Hanging Clock add a decorative touch to your pool's surroundings and are very useful when you want to keep track of time.
Your kids will never be able to pull off "sorry I'm late – I lost track of time" if you have a pool clock in place near your pool. Decorative and practical, pool clocks ensure that your family is at the dinner table on time, or that you never miss a manicure appointment.

Pool thermometers are also available in a lot of fun shapes and styles. Kids will love to check the water temperature with our Penguin Thermometer or our Cool Shark Pool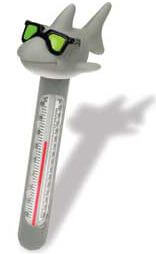 Thermometer which look like pool toys but display your pool temperature accurately and instantly so you will never have to swim in chilly water.
Pool Showers and Cabanas:
Pool side showers and cabanas are ideal for parties and gatherings, and allow your guests to change before or after swimming without having to run inside and outside. Not only are pool side showers and cabanas easy to set up, they also allow you to keep your house clean by offering a convenient spot for swimmers to rinse.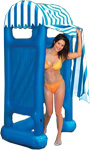 You may like to consider the Shower Cabana  that easily connects to a garden hose and offers privacy with a tie-back curtain, or the Solar Showers that set up easily and heat the water for you using energy from the sun. Eco-friendly and economical, now that's a real deal.
Outdoor TV Mounts: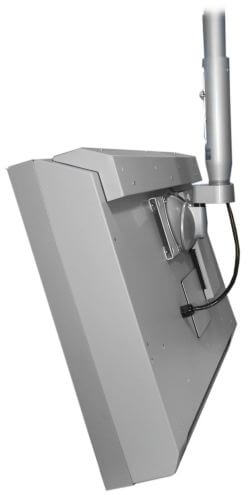 We know what a dilemma it could be when you want to watch your favorite game or talk show but want to relax in the pool at the same time. You can save yourself from the difficult task of having to choose between your two favorite things with a TV Deck Planter/Pole, TV Ceiling Mount, or TV Swivel Wall Mount. Bring your television outdoors so you can watch your favorite show while you float in your pool or sip juice on your patio.
Pool Decals: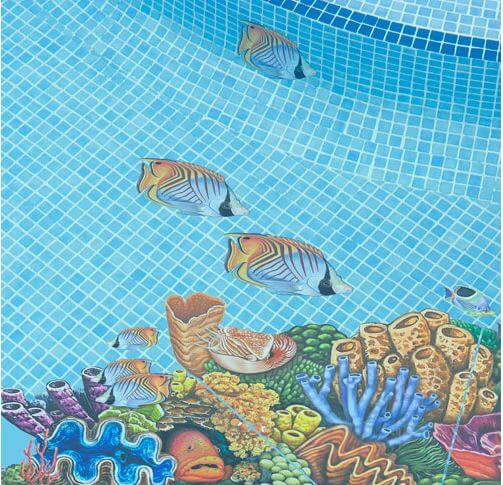 Add a unique and stylish touch to your pool with the Aqua Decal and Borderlines Adhesive Tile Borders that can be applied to any pool surface without draining your pool. These fun and colorful decals and borders will not only enhance the look of your pool, but will also allow you to cover any chips or stains. Beautiful, stylish, and functional!
Take a look at the fun and practical poolside accessories I mentioned above or visit our Poolside Accessories section where you will find a much larger selection at prices you will fall in love with. After all, it's all about having the fun stuff – and not spending too much to get it.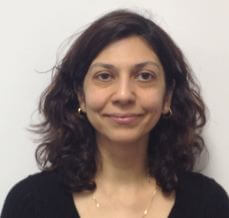 Ayesha Aslam
InTheSwim Staff Blogger