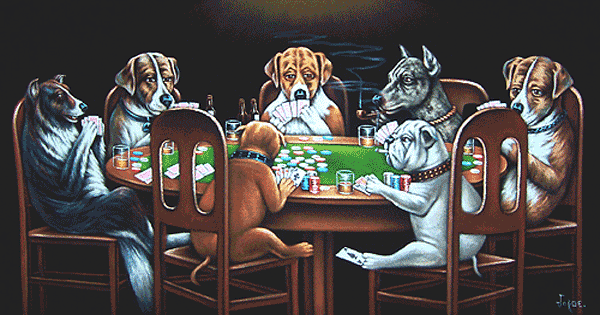 Poker nights are so 1980s. No, actually they're not. That's just an excuse for how much the lingering smell of stale cigar smoke ticks off a wife, when she breaks up the whole thing in front of your group of friends, showing them who is the real boss of your house.
Frankly, I was tired of this happening so I started a new thing with my pals: Guys' Night By The Pool. You may say that we got chased outside – but I like to think it was my brilliant idea. This is season 3, or the third year of our Pool Poker nights, and there have been some glitches… So here are some tips and important information about planning, doing and cleaning up the aftermath. And yes, there will be an aftermath.
First, get your wife's permission. Obviously, this step is optional and really more of a courteous way of communicating your intentions while making your wife (or spouse, partner, roommate, etc.) involved with some sort of say in the decision making.
If you're still reading, that means either you're good to go, your better half is out of town or you can run much faster than I can. Basically, I'm assuming you have permission and you're moving forward with your pool night for the guys.
---
1. Gather your buddies. Call them friends, dudes, buddies, bros, whatever (please not bruh), just call them, or text them. Tell your friends the specifics of what's going on and when, as well as what you're providing and what they may want to bring. Do NOT set ground rules at this step for that will give many of your pals pause since they will know right away you are planning this as a covert (also, see: un-blessed, secret) gathering.
2. What to provide. Have some type of beverage on hand – maybe even a couple of different ones. The stuff doesn't need to be fancy. If your dude friends are coming over for a swimming pool night, you shouldn't feel the need to impress them. However, providing nothing means you're cheap, and that's no bueno. You should also have some snacky type stuff. I've found that spicy bar mix stuff is always a big hit, but mini pretzels and peanuts will do just fine, plus they float into the skimmer basket. If you need help deciding what to provide, ask your wife. She will know.

Make sure the cooler/bar is stocked with ice – and always (yes, ALWAYS) buy extra ice. It's amazing how you never have enough of the stuff, so if you think you need four bags, get six bags. You need to have plenty of cups on hand, too. You're not throwing a rave for the neighborhood Neanderthals and drinking out of bottles or an elk horn. Show some class and get a sleeve of Red Solo cups, and be sure the song is in the rotation.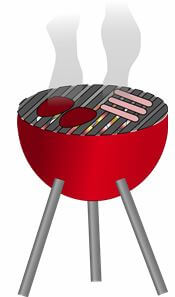 3. What to have ready. Make sure your grill has gas or charcoal. Someone coming over is going to be "The Man" and bring some thick steaks to grill on the patio. Be appreciative of this, and allow this ideal friend of yours to man the grill as all others stand semi-close and observe. Do not ask your friends to bring salad or desert, but in case they all drive past the butcher and show up empty handed, have some grilling meats ready to go.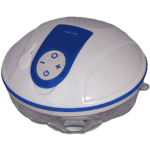 4. Tunes or Music. The floating Bluetooth speaker and lightshow is a great addition to the party, or bring a music device outside or strream music on YOUR phone. My best advice is to not allow others to overrun your playlist and turn the nice hangin' out evening into a poorly replicated New Year's Eve party that dragged on three hours too long. Have just one DJ – you, and then set it and forget it.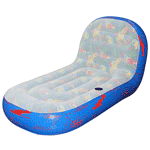 5. Pool floats. What's a party without some fun pool floats? Exactly, it's not a party. Get out your inflatable swans, fill them with air and let them ride the breeze in your pool. Honestly, most pool floats are built for small or young persons. There are a few full size pool floats that will fit large men however. Two of my (affordable) favorites are the Kickback Adjustable Lounger, or any of the large Jimmy Buffet  Margaritaville pool floats.

6. Poker Table. I think we used to sell a floating blackjack table, but who wants to stand around in the pool the whole time? Get yourself a suitably sized round table with 4, 6, or 8 chairs that you can set on the patio. Don't drag out the dining room table, your wife is not going to like that idea at all, let me tell you. Instead, get a 48″ round outdoor table, or go whole hog and get the carousel picnic table.
The evening of the party, make sure the pool and patio are fairly clean with comfortable outdoor seating (Do Not take the living room sofa outside!). When most of the guys have arrived, and all are still in a good mood, drop some of the ground rules for the night. Don't worry if all of the guys aren't there for this since the ones who are there will passive-aggressively make fun of you by repeating "the stupid rules" to the new arrivals when you're getting more ice.
However, no matter what is said or what you might hear through the grapevine, these rules are not stupid, but ensure that you wake up in the morning. Here are a few Ground Rules you should consider putting in place for any Guy's Pool Night:
---
1. No cigars in the pool. You think cigar ash is a pain to completely clean up on a patio? Wait until you try to clean it out of a pool. I'm not kidding, you can't scoop this stuff up with a skimmer net. Sure, you can wait for however long it takes the ashes to circulate through the pool filter, but I can 100% guarantee the wife will be outside at the break of dawn making a list and taking photos of the crime scene – which includes anything that makes the pool dirty. Don't take that chance.
2. Suspend normal pool rules. Horseplay and splashing – no problem. Dunking and other shenanigans also OK. However, be firm on the No Diving rule. Especially for men, especially for heavy men, and especially men that have been drinking. Close the diving board, and No Diving head first. Suspension of rules also does not include tracking water and chlorine all over the house as well as NOT killing all of the wife's pruned plants, flowers and other landscaping in the yard. Get it? Please say yes so I don't have to spell it out.
3. No glass near the pool. Plastic cups only. Chances are one of your pals will bring over a plastic jug of cheap something, you all will laugh, and then you will all drink it anyways, so keep with the plastic motif and no one gets cut.
4. Noise abatement. Unless you live next to a big airport, at some point you're going to draw the attention and ire of neighbors with your noise which could trigger an appearance by the local law enforcement. If this happens, your Guys' Night By The Swimming Pool evening is probably over as your pals will see this as some sort of power-grabbing threat by your neighbor(s) and not want to take part. If some friends stick around, by all means, keep it cool and quiet, especially after 10 pm.
---
When your dude pool party is complete, you will probably not realize it. In fact, there will be a good chance the evening ended many hours prior but you had "that one" friend who decided to go the distance. You will feel obliged to run the marathon with him, bonding in ways you will never remember. If he is open to it, maybe he can help you clean up.

Having an automatic pool cleaner will give you some relief for the cleaning process. If you have a robotic cleaner like the Aquabot Junior or Hayward TigerShark, you can set it to clean the pool and then get to cleaning everything else. And yes, you have to clean the stuff up. Take it from me, there is nothing worse than being awakened three hours too early by an angry spouse because you left the beautiful outdoors looking like "an overrun zoo!".
Finally, whatever you do, do NOT mention how great the evening was to your wife, or how great you did cleaning the place up. Your wife will already know all the details of what went down – don't ask me how – but she will know. And you can never ever EVER clean anything to her standards, so don't even bring it up. Just mow the lawn, do the dishes or laundry, take out the trash, basically do anything to stay in the lineup for today's game.
And one final tip – it might do you some good to tell her the guys loved all of the drink and snack ideas commented on how good the backyard looks, even though you might have mentioned to them you did it all yourself.


Larry Andersen
InTheSwim Staff Blogger