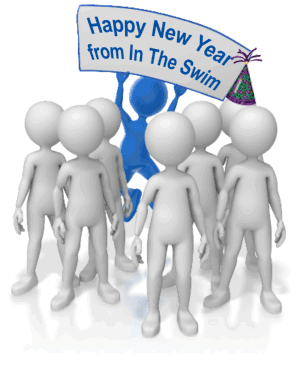 Last night, as I was saying good night to my beautiful boys, it occurred to me that another year had gone by and 2013 was coming to an end.
That realization got my thinking late into the night about things I did this year that affected my life and that of others. While there was some good and some bad, 2013 was a pretty good year – but I've decided to make 2014 even better.
When we think of New Year, the first thing that comes to mind is RESOLUTIONS. Now we have all been in that boat where we make resolutions; stick to them for a couple of weeks; and then the resolution becomes less important.
For 2014, I decided not to make any resolutions other than one simple promise to take better care of myself and hence those of others around me. The best way to keep this promise is by staying fit and healthy and what better way to fitness than swimming – my all-time favorite activity.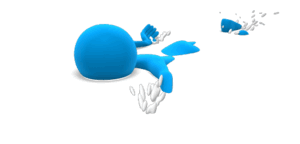 Swimming is an activity loved and enjoyed by most and even those who do not swim; they cannot deny the fun and enjoyment that a swimming pool offers on a hot summer day.
You don't have to swim laps in order to enjoy the many benefits of aquatic activity; water aerobics and pool exercises can be enjoyed by anyone and everyone. Just treading water can be a good water workout.
Exercise equipment designed especially for use in water like the AquaJogger water fitness gear, or even Neo Noodles – keeps you motivated and fit and enhances your time in the pool.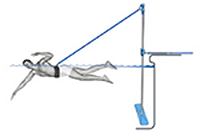 My favorite however, is the Home Swimmer – an award winning total body workout that offers low impact resistance while using almost all the major muscle groups, helping you develop strength and endurance and improve cardiovascular conditioning without stress on bones or joints.
For 2014, you may also want to invest in some cool water games and sports – not only will you maximize fun in the pool but will also get an amazing workout.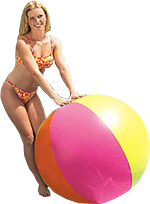 In The Swim has a wide variety of pool toys and pool games that will make an excellent addition to your pool accessories this year and will keep you fit and strong.
The Cool Jam Pro pool basketball game, Pool Volleyball game or even something as simple as a Beach Ball calls for aquatic action and keeps your muscles moving.
While you need to stay active, you also need to take some time to relax and unwind after a long day and I am definitely considering a little indulgence this year – a Portable Spa. Davy posted a Buyer's Guide on our new line of portable Spas & Hot Tubs that offer high end features of a modern spa, at the fraction of the price.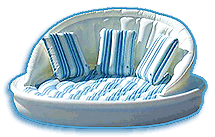 With a new year comes new wishes and new inspirations – get online and check out our whole new selection pool floats, like the Aqua Sofa, and make a resolution to spend more relaxing hours enjoying your pool in 2014.
For 2014, I plan to take better care of myself, partly by spending more time in the water exercising. Fortunately, I don't have to start this resolution right away, since my pool is tucked away until May! 🙂
What about you? What are your 2014 swimming pool resolutions? Maybe you'll throw a lavish pool party this year, or make some needed repairs this spring, or resolve to just enjoy your pool more, and work on it less.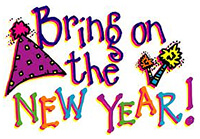 For Tonight, New Year's Eve, enjoy yourselves and eat, drink, and be merry. Ring in and Bring on the New Year!
From all of us at In The Swim, we wish you a wonderful New Year.


Ayesha Aslam
InTheSwim Staff Blogger