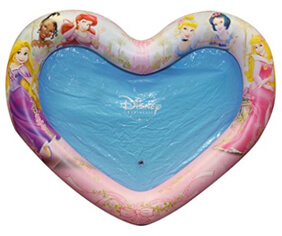 What is the first image that crosses your mind when you think Valentine's Day? Me too ~ Hearts!
What better way for us to celebrate Valentine's Day than to show you some of the world's most beautiful heart shaped pools and bodies of water?
Here we go…!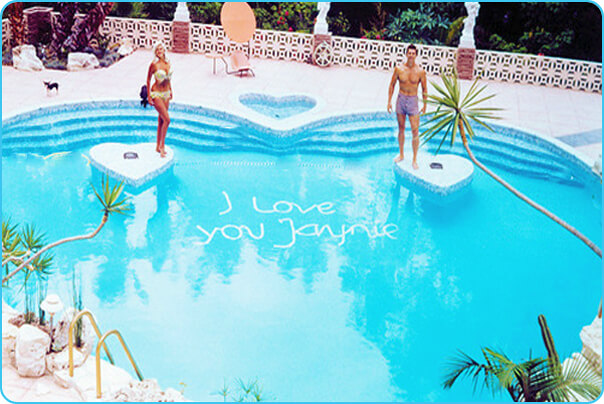 Probably one of the most famous heart shaped pools of its time, It was built for Hollywood starlet Jayne Mansfield in 1957 by her husband, Mickey Hargitay. It rested in the backyard of their famous home (The Pink Palace) in California before being torn down in 2002.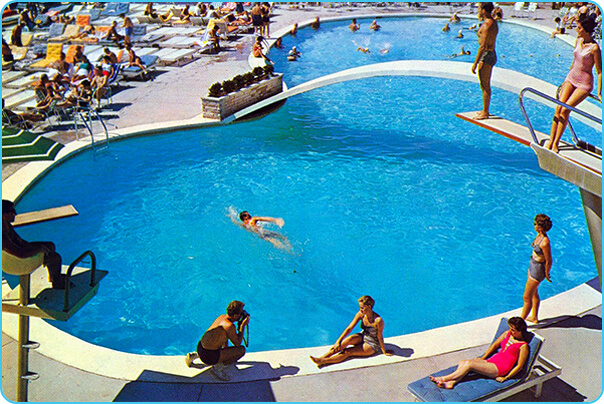 This was the beautiful heart shaped pool of the former Pines Hotel Resort in the Catskill region of South Fallsburg, NY. The hotel had to close its doors after a storm in 1998 and never reopened. Too bad, 'cause that footbridge crossing over the pool is just so cool!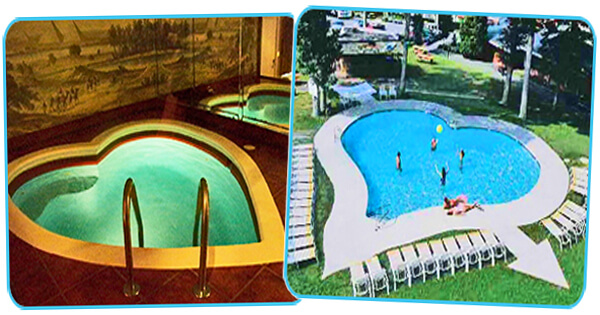 Looking for a romantic getaway for two?? The Poconos Palace is the home of the heart shaped hot tubs and Cove Haven is home to the heart shaped pool with an arrow through it (both part of Poconos Resorts in Pennsylvania).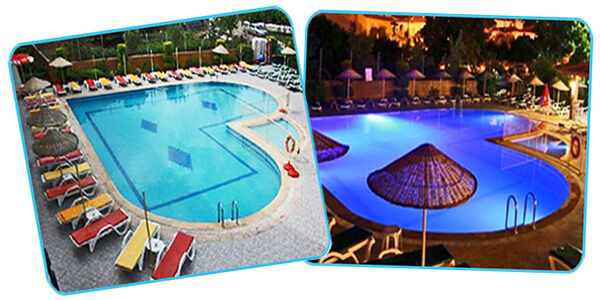 Speaking of resorts, this one is definitely on my bucket list! Part of the Sun Club Village Resort in Turkey, this pool has got to be one of the most inviting swimming pools I've ever seen… especially at night!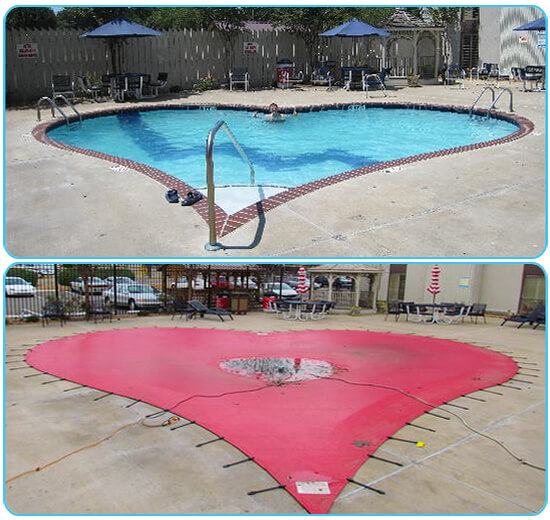 For anyone nursing a broken heart this Valentine's Day, you may want to take a dip in the broken-heart shaped pool at the famous Elvis Presley's Heartbreak Hotel. It's right across the street from Graceland (where "The King" himself used to live) in Memphis. But if you go this time of year, you'll see the bright red safety cover!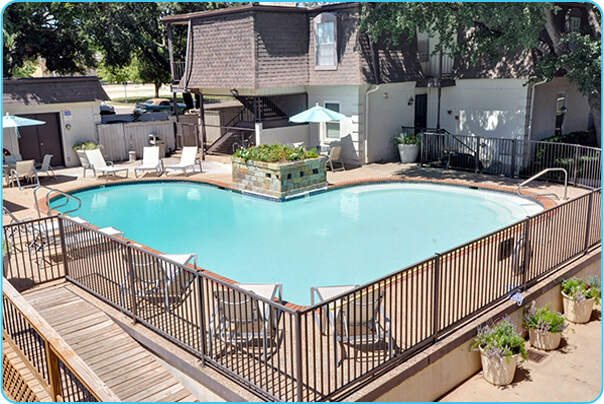 This just makes me want to move to Texas! Probably the coolest pool I've ever seen at an apartment complex, this one located at the Monticello Apartments in Fort Worth.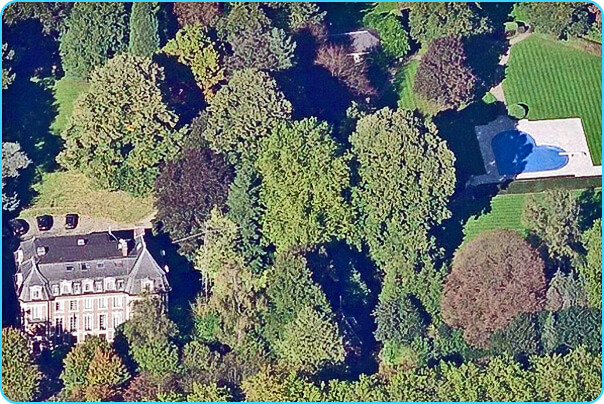 Ever been in a plane flying over Brussels, Belgium? Me neither, but if you ever are, look down ~ You might see this!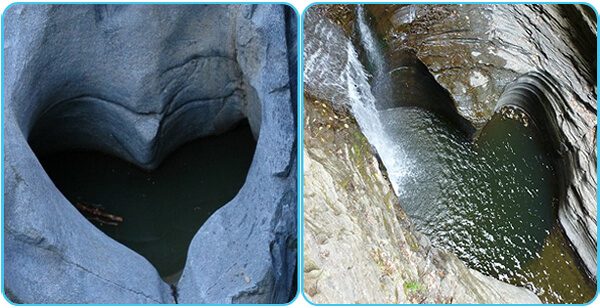 These two heart shaped pools were naturally formed in solid rock but the force of rushing water alone! You'll have to travel from coast to coast to see them both (located in Crestline, CA and Watkins Glen, NY) Road trip anyone??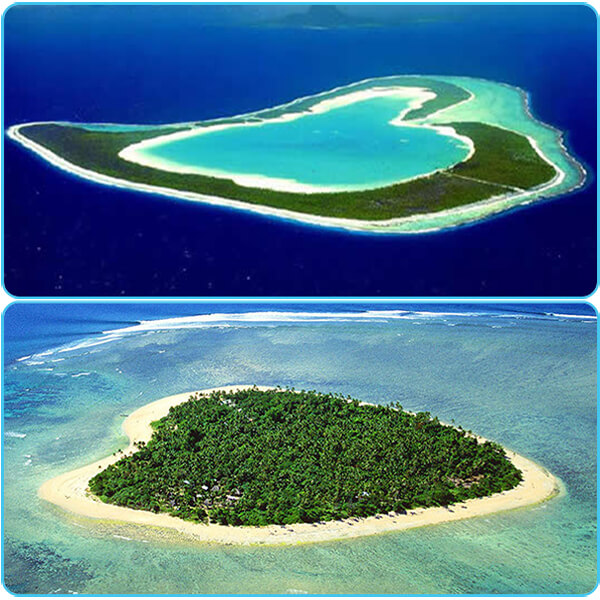 For the even more adventurous ones, there are islands in the South Pacific, such as Tupai in French Polynesia, off the coast of Bora Bora. Tupai holds a beautiful heart shaped lagoon in the center of the island. 2000 miles away, Tavarua, Fiji is a heart shaped island that is pure romance!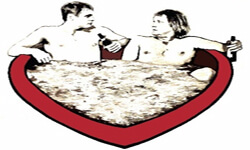 Last but not least, who could forget the hot tub that best friends Harry and Lloyd shared in the movie Dumb and Dumber. Pretty classy place they found, huh?
Well, I hope you enjoyed this look at some pretty awesome heart shaped pools, hot tubs, and islands. Maybe it will help inspire some romance of your own tonight!
Happy Valentine's Day!


Christine Silvestri
InTheSwim Staff Blogger