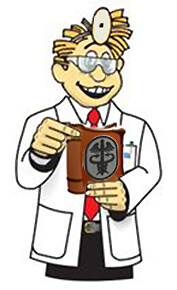 Swimming pools present a severe danger for children of all ages. Those who live with special needs are especially at risk of injury or death when it comes to a swimming pool, which is why it is important to teach swimming skills and techniques. But learning to swim has several other benefits for special needs children besides safety.
Dangers for Children
Benefits of Learning to Swim
Teaching Swimming to Special Needs Kids
Dangers for Children
Swimming pools can be dangerous for children, regardless of the age. It is important to make it a priority to teach and instill swimming techniques at an early age. Swimming pool accidents are common in children because they are untrained and they do not have enough experience with swimming or floating about.
Drowning is the leading cause of injury death for young children aged 1 to 4, while also the fifth leading cause of accidental death for children of all ages. For every child under the age of 15 who succumbs to drowning, ten others will receive emergency department care for nonfatal injuries. These nonfatal injuries can include brain damage-related injury such as learning disability and loss of basic functions.
Water familiarity training and swimming lessons is the best way to prevent accidents, allowing children to be familiar around water and more comfortable swimming. A child of any age is ready for swim lessons, and can reduce their risk of drowning by up to 88%.
Children with intellectual challenges are at a greater risk of drowning, and is even more essential to teach basic skills of swimming. For perspective, drowning is the number 1 cause of death in children with autism. Why is this? Children with autism have a combination of three characteristics which can be fatal in swimming pools or any body of water. These traits are: the tendency to wander, a fascination with water and finally, a lack of an understanding or sense of danger.
Learning to swim is even more important for children with disabilities. In addition to learning to swim for safety purposes, there are other important aspects that swimming can provide or add to the life of any child. Swimming also allows a child to gather with other children and develop a social life, swimming allows children to become active and healthy, and of course, swimming lessons provide an understanding of the dangers of water and a purpose to prevent drowning.
Benefits of Learning to Swim
The benefits from learning to swim are many – learning to relax in the water, to having a workout and exercising to develop muscle, balance and strength. Swimming has also been known to balance two brain hemispheres and aid physiological brain growth. It can be a challenge for children with disabilities to find a recreational activity that supports focus on a child's ability and provides social interaction, but swimming provides both.
Resistance that is provided by water builds the muscle tone, the buoyancy reduces the body weight by removing 80% of the weight from the feet. Swimming also developed motor skills, promotes fitness and as mentioned, social interaction. Being in water can allow some children to feel independence that may not otherwise be found while participating in activities on land.
Children with disabilities can get intensive sensory stimulation from swimming pools, which other environments will not provide. Classes can build confidence, spatial awareness, motor coordination, control and fitness for children of all ages. They can learn about the space in and around the water by using reference points like ladders, surfaces and water levels.
Swimming pools can allow children to reduce the stresses that they are faced with. Swimming also boosts the mental skills of kids of any age. Swimming helps to lower blood pressure and reduce cholesterol levels and lower body fat while improving pulmonary function.
Interaction with others at the pool can build social skills and boost morale. Swimming is also unique in that it teaches individual improvement and also has a cohesive team environment.
Teaching Swimming to Special Needs Kids
Teaching swimming to children with disabilities is important. Before jumping into it, decide on an effective program or approach and remember that patience is essential in any learn to swim program. Make sure that children feel comfortable getting into the water, and slowly coax them to acclimate to the water and learn the basics before teaching swimming strokes.
Before you teach swimming strokes, it is important to make sure a child has down the basic understanding leading up to the stroke. Basic techniques include moving about on the surface, holding breath underwater, blowing bubbles and floating. Learning the basics can take many lessons, sometimes many swim seasons. Be patient.
Special needs children need individualized attention. Especially because swimming is a new experience for most special needs kids, they tend to be reluctant or hesitant to get in the water. Work with them at their speed and be patient. Children with a disability should always have an instructor or spotter in the pool; within arm's reach at all times.
Some children can benefit from the use of equipment when learning to swim. USCG Life Vests can be used to help increase safety in children with motor disorders. Kickboards, pool noodles and other floatation devices can be useful. Make sure they are properly dressed in a bathing suit and offer them goggles or a mask. Plan to make it fun to alleviate the initial fear that they may experience when first encountering a pool.
It is essential that lessons are consistent. Many children who have special needs thrive with specific predictable routines in their everyday lives. Children may benefit from visual cues such as demonstrations or diagrams. These can be more helpful than verbal instructions for many children.
The most important things you can do is to teach basic floatation and motoring techniques and to make the water a fun place to be, so the children feel comfortable and confident around water. All children need to learn these basic swimming skills; it is not innate knowledge. Remember to be patient, and we'll soon have another safe swimmer!
Get your Swim On, America!

---
References:
[1] "Stay Safe In and Around Swimming Pools." Centers for Disease Control and Prevention. CDC, 16 Aug. 2011. Web.
[2] "SpecialNeeds.com." Swimming: A Life-saving Skill. Web.
[3] "Water Therapy for Children with Special Needs." Water Therapy for Children with Special Needs. Web.
[4] "Kids with Special Needs." Swimkids Kids with Special Needs Comments. Web.
[5] "Benefits of Swimming for Children With Learning Difficulties." Livestrong.com. 17 Aug. 2010. Web.
[6] "SpecialNeeds.com." Teaching Special Needs Kids to Swim. Web.