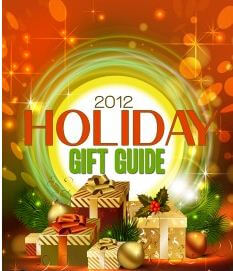 Holidays are fast approaching, and with the weather turning cooler many people are in the mood to start their holiday shopping early, especially for those hard-to-buy-for friends and family members.
Just because the weather is chilly, doesn't mean you can't give the gift of swimming and summer fun! We've got great gifts at In The Swim for every budget!
Under $25 Pool Owner Gift Guide:
The Mega Chill inflatable cooler is the perfect gift for those especially hot summer days! It holds up to 24 soda cans, and features 5 cup holders for convenience. This pool cooler will keep all your favorite beverages crisp and cool.
This fun pool game is a great holiday gift for your swimming kids. The Ship Wreck Pool Dive Game comes loaded with shipwrecked treasure, big and small, to challenge even experienced swimmers.
Under $50 Pool Owner Gift Guide: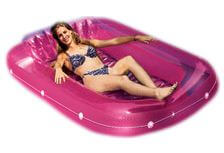 One of our most popular and highly rated floats, the Tan Dazzler makes an amazing gift for anyone that loves to swim – not just tanners! Its huge size provides ultimate comfort for a nice day in the sun. Deep pool float can hold several inches of water in the bottom.
Pool Fountains are an excellent gift for anyone that enjoys the peace and quiet of their backyard. It is easily attached to the pool's return line, and in minutes it will create a tranquil space to heighten relaxation. It is the perfect focal point for any backyard when the pool is not in use. This three-tiered fountain is great while relaxing on the patio.
Under $100 Pool Owner Gift Guide:
Buying from In The Swim doesn't mean just pool supplies! We also have this very cozy Black Firepit with Outer Ring that makes a great gift for anyone that loves to spend as much time as they can outdoors. It is very stylish, and has a steel grate that prevents debris from falling in or out of the pit.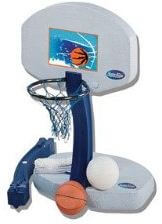 It's hard to beat a 2-for-1 deal, and with this 2-IN-1 Basketball and Volleyball kit, you get two water sports in one box! This gift is great for anyone that enjoys playing sports, or for friends that have an active pool lifestyle. For inground and above ground pools with decks.
Basketball and Volleyball are two of the most popular games to play in the water, and great for pool parties! Super easy to set-up; no tools required.

Give awesome accent lights for the pool and deck area that will create an awe-inspiring ambiance with ChillLites. Cordless, remote controlled, rechargeable LED lamps that are chlorine and water resistant. Set them anywhere, even floating in the water.
4 unique shapes: bubble, balloon, globe and cube, with sizes up to nearly 14″. Poolside lights can fade from shades of red, blue, green, and white and are sure to light up any one's backyard in a spectacular manner.
Larger Budget Gift Guide:
Automatic Pool Cleaners

One of the gifts that most pool owners desire is an automatic pool cleaner. In The Swim has a wide variety of above-ground cleaners and in-ground cleaners available for your choosing. Pool cleaners are an amazing time saver, and are a gift that just keeps giving!
Pool Chemical Kits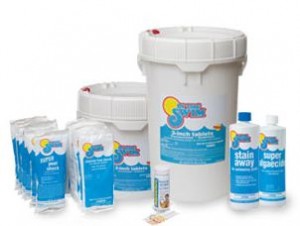 Whoever is on the receiving end of this gift will sure appreciate it! Sometimes chemicals can be expensive, so by giving this gift you are allowing them to care for their pool at a lower cost. Pool chemical kits are convenient pool chemical value packs.
Floating Pool Loungers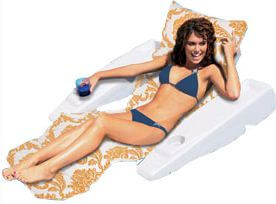 Everyone likes to have a nice pool float. For her, a nice pool float for under $200 is the Luxe Sunsation float, aka World's Thickest pool float. For him, give a "Lazy Boy" for the pool – the Royal Hawaiian pontoon style float.
Sometimes pool owners can be difficult to buy for, especially when it comes to pool-themed gifts, so hopefully this has made your holiday shopping a little less stressful! I guarantee that no matter what you end up getting, your gift recipient is sure to use the swimming pool gift every second they are in the water.
Happy Holidays!


Sabrina Potirala
InTheSwim Staff Blogger