Another pool season! Now is the time of year to make some plans for the swim season. 2013 brings with it a boatload of new products for swimming pool owners.
Having a pool in your own backyard is a lot of fun but with it comes a lot of choices. Each new year brings many new gadgets, bells and whistles you can add to your pool.
Pool maintenance today is not as cumbersome as it once was a few years ago; the variety of chemicals, equipment, and accessories available that help maintain a pool and cut the time and effort are always increasing. At In The Swim, we believe in constantly updating the line of products we carry, and following the trends prevalent in the market.
2012 saw a lot of pool owners leaning towards more economical choices and green choices that are not only affordable but are also environmentally friendly. Here are some of the new products that coming in 2013.
Automatic Pool Cleaners:
Automatic and robotic pool cleaners have become a necessity more than a luxury; pool owners have realized the importance of this useful piece of equipment that eliminates the need for you to step into the pool and manually scrub pool walls and floors.
Automatic Pool Cleaners are available for in ground and above ground pools respectively or you can pick one that works in both types of swimming pools. These pool cleaners are highly efficient and help save you time, money, and effort.
This year look for the Kreepy Krauly Racer that has combined vortex vacuum technology, a extra large debris bag and a compact design, and will clean all floors in pools measuring up to 40 ft. It's a combination of 30 years of Letro pressure cleaning technology.
Another great choice is the Mamba Automatic Pool Cleaner – automatic but very affordable and highly efficient. This simple vacuum is simply connected to your skimmer or vacuum plate and by using the flow created by your pump and filter system, it vacuums your pool floor and most walls.
Heaters and Heat Pumps: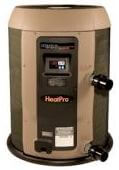 A very important part of your swimming experience, pool heat pumps help maintain perfect water temperature in your pool at all times so you can have a longer swim season. An excellent choice is to install the high-efficiency Hayward Heat Pro Heat Pump, coming soon to In The Swim. Heat pumps use the energy from the surrounding air to heat your pool, helping lower your operating costs by up to 80%.
AquaPro has also introduced a new line of environmentally-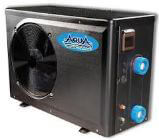 friendly heat pumps for aboveground pools or small inground pools. The ECO500 heat pumps have a low profile side orientation, and only require a 20 amp circuit breaker. AquaPro heat pumps are great for new or existing pools or spas and feature Titanium heat exchangers for high level performance and energy efficiency.
Solar heaters are just a great idea – capture energy from the sun and use it to warm your pool water. A solar heater is the most cost effective way to heat your pool since the only cost involved is the purchase and installation- there are no operational costs.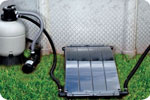 The new Solar Arc Pool Heater is modular and so easy to connect, you can begin heating your aboveground pool in minutes! Use the sun to heat your pool, and you can feel good about it – not just because it's warm, but because you know that it's eco-friendly, and best of all – it's free heat.
Pool Equipment:
In The Swim carries a large selection of pool equipment for all pool types; I checked out quite a few of these and picked these winners for 2013.
2013 is all about making economical and environmentally friendly choices so we can start by installing the Sand Master Filter System which is affordable, effective, and perfect to replace the small filters that come with soft-sided pools and small aboveground pools.
Another winner this year for large pools is the pH-TEK Controller and Acid Feeder. This precise chemical feeder takes all the guesswork out of pool balancing by maintaining the correct pH level in your pool at all times. The pH-TEK Controller automatically tests and adjusts pool pH which protects your pool surfaces, makes it easier to balance your water and allows your chlorine to most effectively kill algae and bacteria.
Salt water generators have become increasingly popular and have become more affordable and effective at sanitizing your pool in a natural way. Salt chlorinators make use of natural salt and convert it into chlorine to keep your water healthy, but without the chloramine problems of liquid or tablet chlorine.
Enhance your swimming experience by considering a salt system for your pool. Although not new for 2013, the Hayward Salt & Swim or Saltron Retro Chlorine Generator for aboveground pools, have both been redesigned. The Hayward inground model, shown here now has a 12 month salt cell – for those who operate the pool on a year 'round basis.
Pool Lighting:
Adding lighting to your pool creates a special ambiance and makes night time swimming more enjoyable. Here's a few hot, new pool lighting options.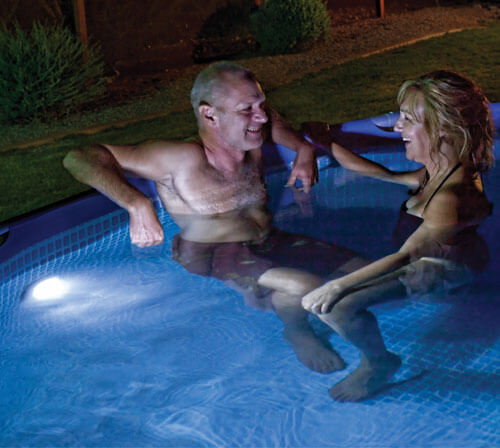 The Pool Wall Light with Remote Control not only illuminates your pool but lets you adjust lighting using a handy remote control. No wiring, uses 3 -AA batteries to power the LED lights. Easily attach to pool wall, or float on the surface.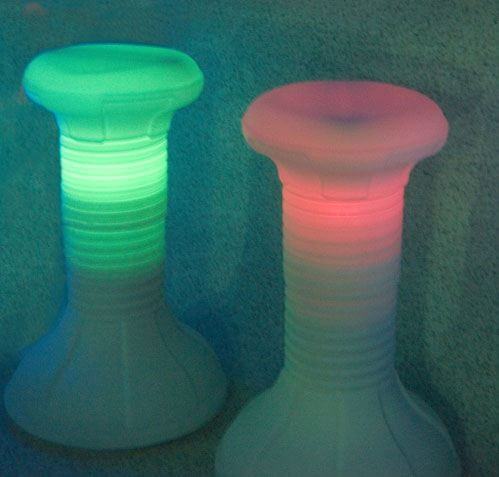 The Pool Stool will create a look and feel of a swim-up bar in your swimming pool. The base fills with water and rests on a flat bottom area of the pool, or you can use these out of the pool, as light-up bar stools or plant stands.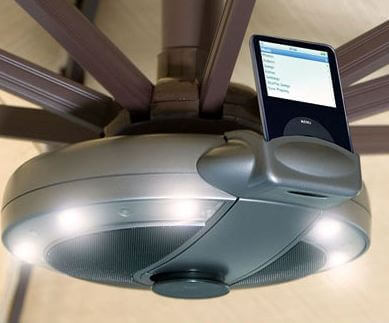 The Serenata Media Center and Umbrella Light is a remote control unit with bright LED lighting, AM/FM stereo radio, music player dock, and time and temperature – all-in-one! Great for evening card games or conversations.
Above are just a few of some hot new pool products we have for 2013. To see the complete list of hot new cool pool products ~
Have a Great Pool Season;