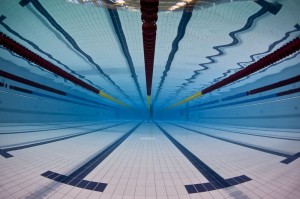 Many Hotel pools, interested in offsetting their costs by adding some revenue, are now opening their pool to various groups with limited swimming options.
If your pool seems like it could use a few more guests, or is a bit underutilized – consider some of these methods to get greater use and even add some money to the till.
1. Local Swim Teams: If you have a large pool, with swim lanes, local swim clubs, high school or university swim teams may be interested in renting your pool water. Avoid competitions, which can become loud and boisterous, but regular practice sessions for a few hours per day.
2. Scuba Clubs: PADI instruction courses, and enthusiasts are always looking for a way to teach basic skills and test equipment, before heading out to open water certification.
3. Swim Instruction: Local park authorities or local recreation departments may find your pool the ideal location for swim lessons, from Mommy & Me classes, to young swimmer courses, and stroke clinics.
4. Day Swimmers: These are the lowest maintenance users, with perhaps the highest user satisfaction. They come with all the gear, and quietly perform their morning, noon or evening swim ritual.
5. Fitness Classes: Aquacise, Poolaerobics, Water Jazzercise – whatever you call it, classes like this attract a mostly female audience, from 30-70 years old. They usually come with a boom box, for low impact exercise, while sweatin' to the oldies!
6. Sun Worshippers: Nothing like a natural poolside tan, pools are the original tanning salon! Fill your lounge chairs with those who love to spend time in the sun.
7. Pool Gamers: Water Basketball and Water Polo are the most common club activities with local recreation departments, or college Intramural sports teams.
How much should a hotel charge for use of the pool? The cost for a day pass? Some hotels charge $5 for pool use, while some sell a 4 hour pass for $50. It depends on your brand and your amenities. If you can bundle a fitness gym, spa and sauna into the package, you can charge considerably more. Pool rental or partial pool rental for classes or clubs can be a flat rate, or a fee based on a percentage of the class revenue.
With many public and private swimming pools closing in recent years due to budget cutbacks, your hotel or motel swimming pool could fill the void for many would be swimmers who find it hard to find a convenient, local swimming pool to use. With the growing drought of publicly accessible swimming pool facilities, and the constant pressure on hotel managers to keep their property solvent and profitable, it's a natural win-win.

Davy Merino
InTheSwim Staff Blogger