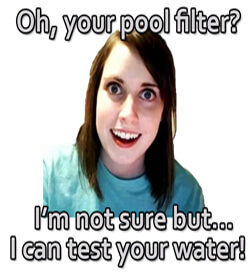 What is so great about your local pool store? Remember the time you needed to make that quick run to find that one specific item that you really needed only to get there and discover they don't carry it? Or the times you drove down there, but no one could answer a simple question?!?
And then there is always the struggle of lifting all those heavy supplies in and out of your car. And the prices! Pinching every last Penny in your pocket. Are you nodding your head "yes" to all of this?
It sounds like you're ready to break up with your local pool store but maybe just don't know how. Here are some ideas to help you drop your pool store like a bad habit and join millions of pool owners who use In The Swim to get the best customer service and supplies at prices that can't be beat.
Fire your Pool Store! Here's How:
BOOKMARK US and put 800.765.7946 on SPEED DIAL. You'll never again have to leave the comfort of your own home to get supplies for your pool! All you have to do is go online or call us to get expert advice and find whatever you need, at prices that are 20-50% lower than the local pool store.
STOP taking water samples to the pool store. With a complete test kit from In The Swim, you can test your own water at home yourself, saving time and money! You can do complete pool water analysis in under 5 minutes with a Taylor K2005 test kit. Free water testing lacks integrity, don't stand for it any longer.
READ our Pool Self-Help Content! With our online e-Guides, Pool FAQ's, pool blog, and our tips & tools page, you can find in-depth and relevant pool info, written by experts! We have made it our mission to put the answer to every question we've ever heard on the phone, on our website for your benefit.
ASK for On-line or On-phone Help! Having trouble finding what you're looking for? In addition to our new and improved search features, In The Swim also provides an online chat feature where you can get live help from one of our pool experts. Prefer email? Send your troubles to Dr. Pool for a fast reply. Or, call our hotline at 1-800-288-SWIM to speak to a real pool technician.
ORDER On-line or On-phone! Whatever the size, shape or weight, we will deliver it right to your front door for only $11! You will never again have to worry about how you'll get that large piece of equipment in and out of your car. Plus, you will Save Big over inflated pool store prices! Order online or by phone, and leave the heavy lifting to us!
---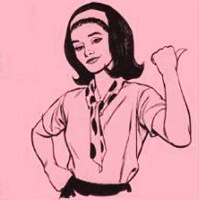 Still unsure how to make a clean break from your soon to be ex-pool store? You could just stop going by, but if you live in a small town, you may need to have the conversation, to bring your relationship some closure.
Sample Break-Up Lines (from wikiHow)
"I've felt disrespected by you at several times in our relationship. I feel like you don't take what I say seriously, and you make me feel put down. Part of the problem is me. I should stick up for myself more, letting you know when I felt slighted. I'd like to take some time away from our relationship to focus on my [pool]."
"I want to express that I think our relationship has turned manipulative. I feel like you make me feel guilty in order to get the things you want. I also feel like you deflect whenever I try to bring something up. These are not healthy things in a relationship, and I deserve some of the blame for letting them go on for so long."
"Over the last couple of months, I've realized that we are no longer moving in the same direction. I love [this store] so much and indeed we have grown a lot these past years. I feel that at this time in my life, we could better serve each other better as friends."
---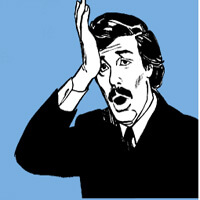 So forget about your ex-local pool store, you deserve better than that! In The Swim wants to give you all the care and attention you need. We have the highest standard of customer service and experience in the industry with the largest selection of pool stuff – at fantastic prices!
Dump your old Pool Store, and get out of a dysfunctional relationship ~ let In The Swim be your new supplier, supporter and pool partner!


Christine Silvestri
InTheSwim Staff Blogger