Winter Holidays are a great time to surprise the people on your shopping list with pool toys and floats. For one, it's probably the last thing they'd expect, and second, now is the time to take advantage of In The Swim's Winter Holiday Sale!
Great floats like the Giant Swan or Alligator look hilarious next to a tree overflowing with gifts and can also be timely for the family winter vacation to a sunny beach or pool.
Floats like the Giant Flamingo, Pegasus, or Swan lend an air of elegance to your pool, ambiance  even? Kids and teens just flip for these fun pool inflatables. Pool gifts just make a natural and fun addition to a stack of gifts – even if your pool is closed for winter!
From giant inflatable rubber ducks to sharks, and  unicorns to parrots, there's a giant animal ride-on float for everyone.
Naughty or Slice?
If giant animal riders aren't your thing, maybe you're a bit of a foodie? With 7 kids growing up, it was always tough for my folks to buy something to make each kid happy and even harder to buy something that we all could enjoy together.
The Giant Pizza Slice Float is great because each slice can connect to another to make a giant pizza, or half pizza – depending on how many slices are in your home.
Everybody loves pizza and this pizza slice float, plus nobody can argue about what's on it when you are the topping!
LED Light-Up Pool Float
The Pool Candy LED Lighted Pool Lounger is as versatile as a pool float can get. Vivid, color-changing LED's fit right in with any holiday decor – but mainly will look really cool on a warm summer evening. Imagine floating on your LED pool float at night, with a warm glow of colored LED lights underneath. Tailored made for your Instagram and Facebook posts!
The LED pool lounge lights up in blue, red, yellow, green, and purple with 3 light modes: Flash Slow, Flash Fast, or Glow. Runs on 3-AAA batteries, which are generously included, so you can inflate it right away.
Port-O-Pong, or maybe EggNog-O-Pong is fun in or out of the water and at any time of year. It quickly inflates or deflates to fit into your suitcase making it great for travel. Standard beer pong board with ten  20 oz 'Solo' cup holders on either side, plus an additional holder for a social or rinse cup.
Cool Jam Pro Pool Basketball Set
Take it the hole Santa!  The man jumps up chimneys so you know he has game. CoolJam Pro Pool Basketball Set sits on the pool deck with a water-filled base to keep it stable. Height adjustable backboard for all ages.
Cool Jam Pro includes game ball and the full-size standard basketball rim. Packs flat into a box small enough to fit under the tree, yet large enough to incite wonder and wild speculation.
Using Your Noodle
Our big box of 35 Pool Noodles makes a great 'stocking stuffer' or is perfect for crafty holiday decorations. One quick Pinterest search for "Pool Noodle Ideas" quickly opens up an endless rabbit hole of downright inventive and border line genius ways to re-purpose a pool noodle.
With so many fun things to do with pool noodles, they're great to keep on hand for a quick and fun project.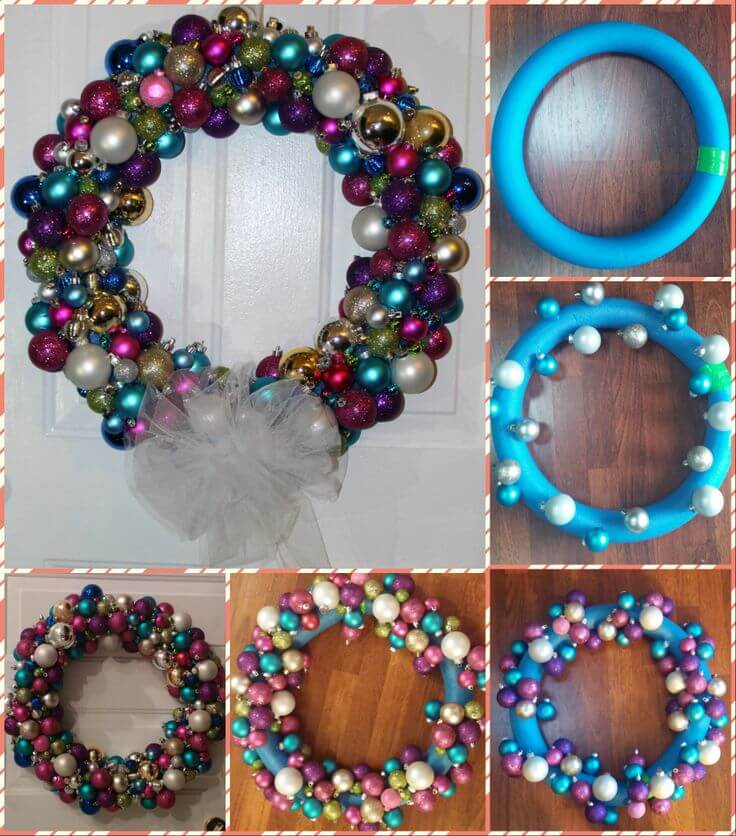 A Holiday In Margaritaville
Whether you are a Parrothead or just a fan of drifting on the water in comfort and style – the Margaritaville Oversized Lounger can hold any 'full-size' Santa.
The graphic reads "Changes in Latitudes, Changes in Attitudes" and this super stable float features an innovative soft fabric top with water-activated graphics. Once the float is wet, vibrant tropical-themed colors appear!
Water-Activated, Super Soft, Tough like Steel. What is this magic fabric?
Fun: Above All Else
Holiday gifts from In The Swim guarantee one thing above all else: fun! And whether it's snowing where you live in December or if you are packing up the family for warmer shores, a surprising pool float or pool game gives everyone something to look forward to whether your destination is pool opening day or a New Year in the tropics.
See all our categories of year end special pricing – Going on Now, at intheswim.com/sale
Happy Holidays!


Ryan Dornan
InTheSwim Staff Blogger