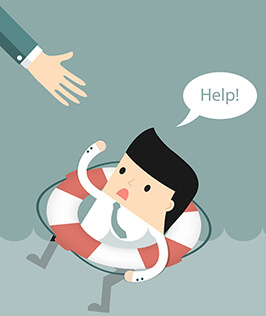 May is here, the month in which most pools awake from a long winter slumber.
All swimming pools require repair and maintenance at some point, and today's post is about In The Swim's many resources for pool help or support.
InTheSwim Blog:


You know this one, you're reading it right now. The In The Swim blog has over 440 helpful posts for pool owners. Topics like Pool Chemistry and Cleaning, Pool Design and Decor and Pool Repair and Renovation. We also talk about pool equipment, party planning, and pool safety. 3 Main Categories; How-To, Buyer's Guide and Fun Stuff – or you can search the blog for any topic.
---
InTheSwim eGuides:

In our eGuides section, we have 30 articles for beginning to advanced pool owners. About half of them are Product Guides, useful to point out the sometimes small differences in product use and application. The other half cover loftier topics such as water conservation, aquatic therapy, learning to swim, or other pool safety discussions.
---
Pool Care FAQ:


FAQ style question and answer format is a quick way to find help on pool chemistry, pool equipment and seasonal pool maintenance tasks. The Pool Care FAQ covers perennial topics like algae, pH, shocking the pool, and also help in determining your pool capacity, in gallons. You'll find pool maintenance info, like how to clean and service the pump and filter, or how to open and close your pool.
---
Water Test Calculator

A relative newcomer to the club, our online Water Test Calculator has been hit up over 10,000 times already! Just plug in your test results – pH, FC, Alkalinity and Calcium, and hit submit button. The tool returns a page to compare your readings and show you what chemicals need to be added to achieve proper water balance.
---
Other Pool Help


Our Help page has lots of customer service information; everything to do with ordering, payment, shipping and returns. But you can also find the link to email Dr. Pool, for pool help and repair questions, or for more information about certain pool parts or products. You can also pull up a Live Chat conversation with our Pool Experts or call them directly anytime, 24/7 at 1-800-288-7946.
---
So many ways to find pool help with product questions, maintenance or repair concerns, I just had to let you know!

Davy Merino
InTheSwim Blog Editor
Save