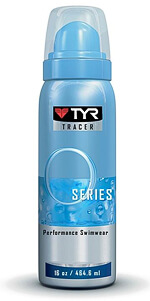 The International Olympic Committee is reviewing an application by TYR Sport and several backers for a Spray-On Swimsuit for use by swimmers this summer at the Rio Olympic games.
According to Swimming World, TYR Sport, Inc. has introduced the newest development in suit technology since the institution of FINA guidelines limiting suit exposure and fabrics.
Unlike traditional out-of-the-box swimsuits, the new Tracer Outline Series makes use of a new patent-pending spray-on Lycra application. The new suit solution has been given preliminarily approval by FINA, the international governing body of aquatic sports and is now being reviewed for the 2016 Olympic games.
"We had been prepared for this project launch more than a year ago, but the rules mandating permeability forced us to go back to the drawing board," explained Mitt Remmiz, TYR's International Team and Promotions Director.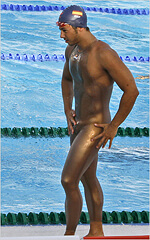 That change actually helped improve the suit.  Working with FINA, TYR added a level of permeability that allows the suit to 'breathe' thus making it the most comfortable, most customizable swimsuit solution available. "It is so comfortable," explained Remmiz, "that we expect people will wear the O-Series outside the pool."
The new TYR O-Series joins with TYR's B-Series and C-Series to offer swimmers customized technologies based on their needs.
According to CollegeSwimming this new suit is unlike traditional swimming suits, the new spray-on swimsuit adheres to the body to create customized swim wear. Using an eco-friendly aerosol propellant, the Lycra suit immediately bonds to the swimmers' skin.
"It was important to us as a company to ensure that the new suit could be delivered in an environmentally responsible manner," explained Remmiz.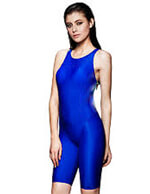 TYR worked extensively with the Northwestern University Molecular Spandex Research Center along with manufacturers in the fashion industry to create a suit that completely eliminates straps or seams. This gives the O-Series suits less resistance than other racing suits.
Other benefits of the Spray-On Racing Suit include:
greater core stability and compression
complete customization with thirty-two colors
Water soluble – simply wash the suit off after swimming (suit is not recommended for distances over 25K).
Applies in just minutes, fast dry formula.
---
Sound too good to be true? It is, the Spray-On Swimsuit is a hoax! Happy April Fool's Day!

Davy Merino
InTheSwim Blog Editor