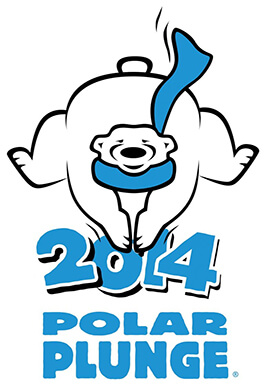 A Polar Plunge is a fun, exciting AND rewarding icy cold dip, in frigid oceans, rivers and swimming pools!
Worldwide, and all over the U.S., Polar Bear Plunges are taking place, and you're invited! Although some of these icy plunges are a long held tradition, most raise money for charity.
The largest charity behind Polar Plunges is the Special Olympics, raising millions of dollars annually.
There are other charitable plunges as well, benefiting Make-A-Wish, American Greyhounds or local organizations, groups and families.
New Year's Day is a popular day for a Polar Plunge, but I found that plunges are taking place all over the place, every weekend, from January 1st through April!
Many of these cold water dippings have grown into Winter Carnivals, with food, drink, costumes and parades.
On Super Bowl Sunday, thousands of people flock to the beaches of Long Beach, New York to jump into the ocean to raise money for the Make-A-Wish Foundation.
There are so many participants, they have to stagger times in the water, to keep the lifeguard to swimmer ratio proper and safe.
Also in New York is the famous Coney Island Polar Bear Club, formed in 1903. The club swims in the chilly Atlantic ocean every Sunday from November to April. A New Year's Day Polar Plunge draws tons of supporters, most of whom take a quick dip, to raise money for Camp Sunshine, in Maine.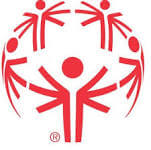 In Maryland, the Plungapalooza is the largest polar bear plunge in the United States. It is held annually at Sandy Point State Park and raises funds for the Special Olympics.
Previous Plungapaloozas have had as many as 7500 plungers and raised over 2 million dollars! The event is now a festival; no longer just a plunge, with local vendors, costume contests, a 5K run and a day long celebration. This year it is being held January 25, if you are local to the DelMarVa area.
Signing up for a Polar Plunge is so simple and can be so rewarding not only to the athletes but to yourself! Some of the Polar Plunges charge a participant fee of $25 or so, while others ask that you raise money, by asking your friends and family to sponsor your plunge with pledges.
It is apparent that this is a big hit once you try it, as many of the plungers are repeat swimmers, and have formed teams with funny uniforms or costumes, all in the name of raising awareness and dollars for those in need.
The pride and joy these folks share is abundant in all of the press written about Polar Plunges. From Ohio to Michigan, Illinois to Colorado, participants only speak of the fun and reward of giving.
If you find you are interested in a future Polar Plunge, search online for a Polar Plunge taking near you. In the Chicagoland area, I found over 20 future plunge dates this year, and am considering a little dip for charity myself!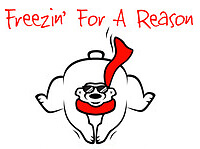 I shall keep you posted with my endeavor, and hope that you too will consider a little "freezin' for a reason" in your life this year – it's for a good cause!


Melissa Morel-Lenz
InTheSwim Staff Blogger