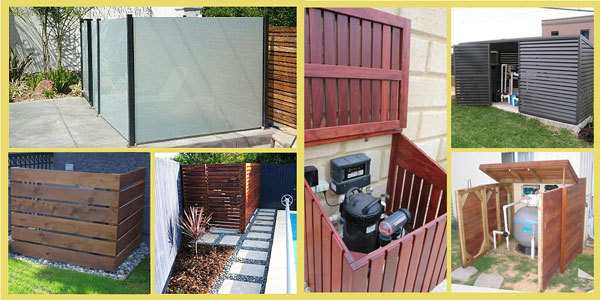 If you've ever wanted to hide the pool pump and filter, this post is for you!
Pool equipment enclosures not only hide your big ugly pool filter, but help protect it from rain and snow, or damage from high winds and tree branches.
Although it's not necessary to enclose pool equipment; it's built to be outdoors, many pool owners like having something to hide or cover the pool filter.
There are 3 types of pool equipment enclosures, walls, boxes and houses.
Walls to Hide Pool Equipment
The simplest way to hide your pool pump and filter is to put up a small wall or screen to block the view, and the noise from the pump.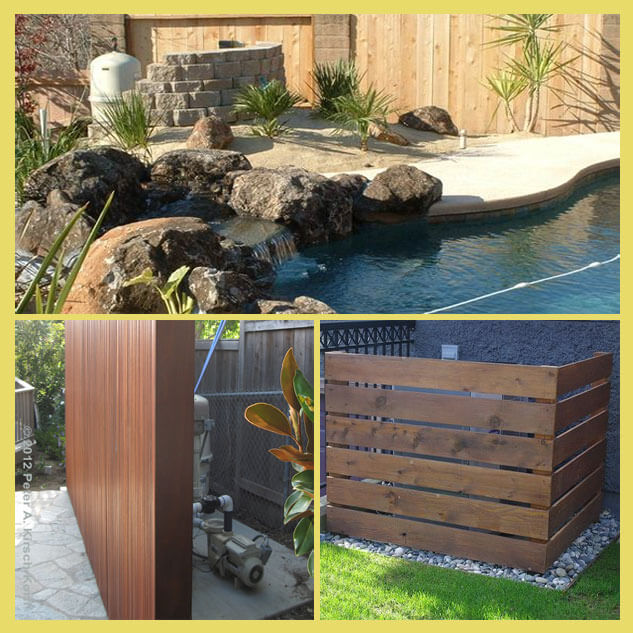 If you are handy with wood, you can saw-up your own pool filter screen to hide the pool pump, or you can buy vinyl privacy walls at most home stores and garden centers. As a third option, hire a carpenter to take care of it all for you!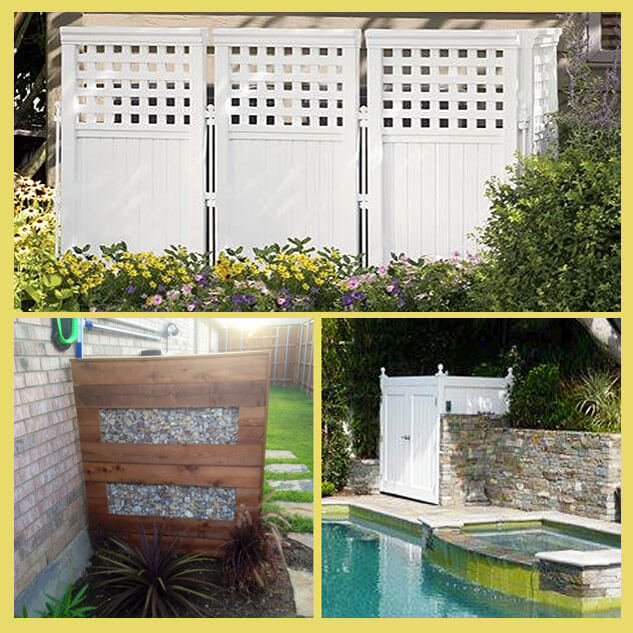 Glass, steel, wood, concrete or vinyl – you have many materials to choose from! And how many sides? 1, 2, 3 or 4 sided pool equipment screens are all possible.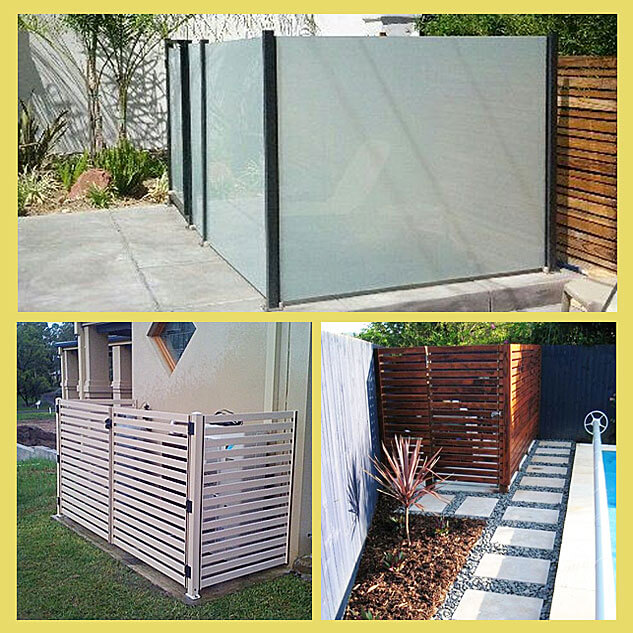 Pool Equipment Boxes
A box has more protection for your pool equipment than a walled enclosure. These fine boxes were made by poolblanketboxes.com.au – and are quite popular down under!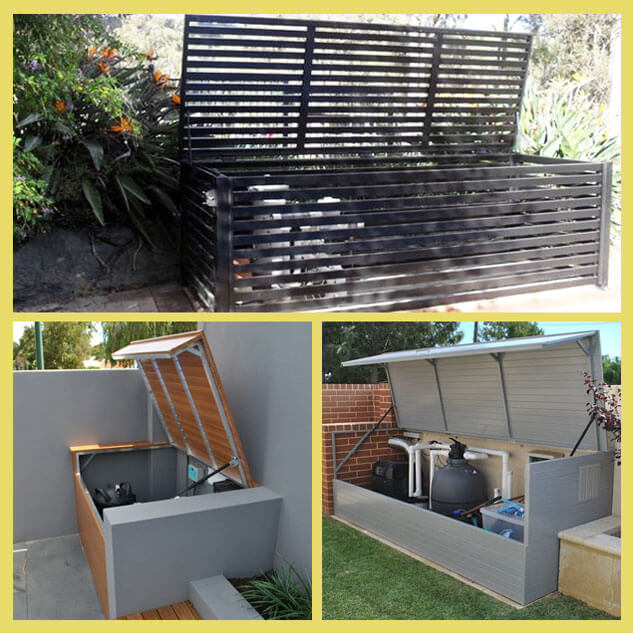 Boxes usually have hinged lids, with a piston, prop rod or hook of some sort, to prevent a knock on the head. Slats provide good ventilation for the pump.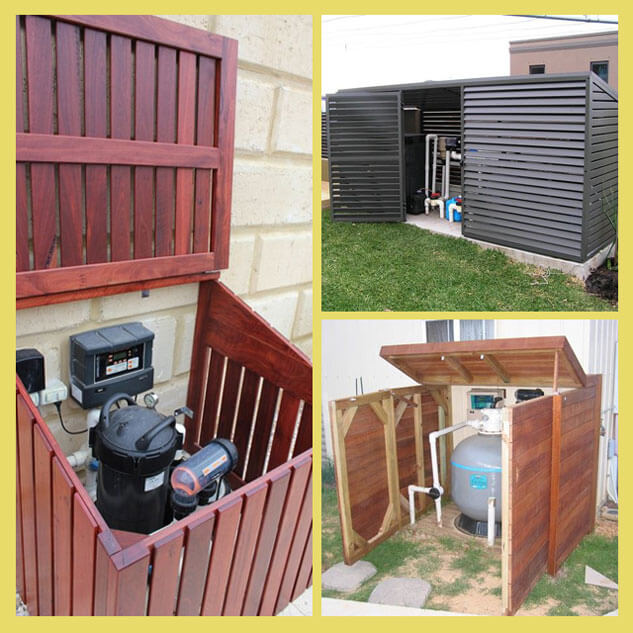 Pool Equipment Houses
When you want to combine a seating area and storage space with your pool equipment enclosure, start to think a little bigger, and build a pool house or garden shed around your pool equipment.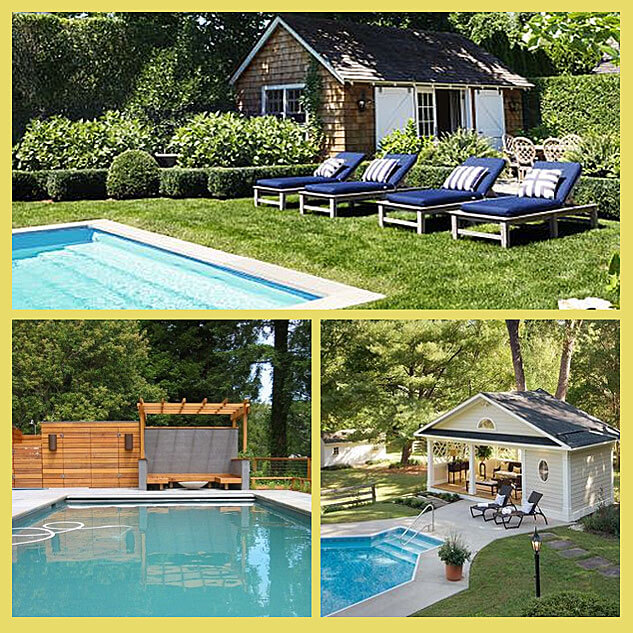 I hope you enjoyed this look at pool equipment enclosures. From a simple 2-Wall wood enclosure, to custom pool cabanas, there's a lot of ways to hide your pool pump!


Sheryl Sollis
InTheSwim Staff Blogger