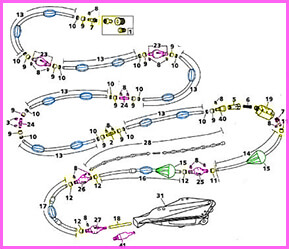 If there's one thing for certain about pool equipment, is that they will all break down at some point in time.
When the weather gets hot, it's crucial to keep your pump and filter operational, and also your pool cleaner, skimmers, heater and purification equipment.
With simple hand tools, and the right parts for the job, you can make your own pool equipment repairs, faster and cheaper than a pool guy!
Pool Pump Repairs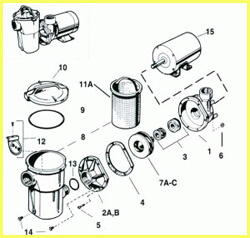 Leaking Air?: Check that it's not drawing air from a leak around the pump lid, drain plug or pipe coming into the pump, or from low water level or a stuck skimmer weir.
Leaking Water?: Check around the pipe that exits the top of the pump, the volute clamp band, and the shaft seal. Aside from a cracked volute, it would be one of these.
Other common pump parts include pump baskets, drain plugs or a pool pump Go-kit, which has all of the seals, gaskets and o-rings for a particular pool pump.
Pool Filter Repairs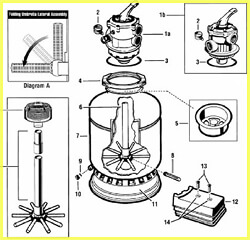 Leaking Filter?: Filters can leak from a clamp band, air bleeder, drain plugs or valve connections. Tightening loose connections or o-ring replacement is the usual solution.
Poor Filtration?: Filters can bypass unfiltered water if missing filter parts, or if cartridges or grids are loose or misaligned. Replace cartridges every 2-4 yrs, filter sand every 5-7 and DE grids every 8-10 yrs.
You can also rejuvenate your filter media by using a pool filter cleaner. Removes oils and minerals which can clog a pool filter.
Pool Heater Repairs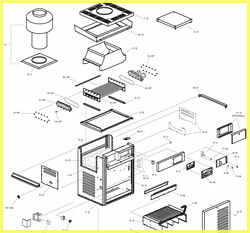 Leaking Heater? A leak on your pool heater is not usually a good sign. Unless it's a disconnected pressure switch, or loose drain plug, the usual culprit is a cracked rear header, or manifold.
No Heat? Heater parts can be the most difficult pool equipment to troubleshoot. #1 cause of no heat is low water flow. Backwash and clean pump baskets, try again. Still no heat? Check your particular heater diagnostics.
Clean your heater annually by sweeping out underneath the burner tray, and removing any debris on top of the heat exchanger.
Pool Cleaner Repairs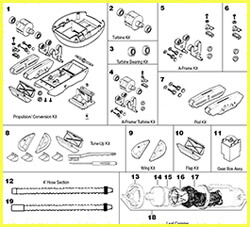 Leaking Air? Suction cleaners can leak air if there are pinholes in the hose, or if the hoses aren't connected tightly. They can also become clogged easily, in the throat, or at the pump basket.
Leaking Water? Pressure cleaners can leak water, also with pinholes in the hose, or broken swivels or back-up valves. They can also leak internally, if the water management system becomes clogged, or hoses loosen.
Robotic cleaners and pressure cleaners can lose tracking ability if the wheels, tires, treads and belts are loose, broken or worn. Check the cleaner parts that are in contact with your pool for wear.
Skimmer Repairs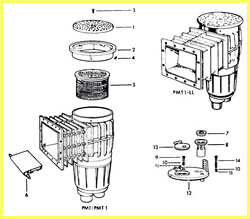 Leaking Air? Either the water level is too low, or the skimmer weir is stuck in an up position, blocking the water flow.
Leaking Water? If your skimmer is leaking, a repair with underwater epoxy putty can patch the plastic. If leaking behind a vinyl liner, replace the gasket and faceplate.
Skimmer parts such as baskets, lids, weirs – all important parts for a properly functioning skimmer, and all easily replaced by any pool owner!
Pool Light Repairs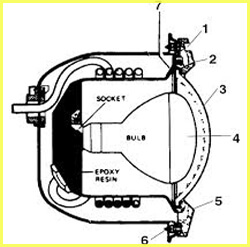 Leaking Water? You can sometimes see, from above the water, that the pool light is half full of water. Uh-Oh, better get a new bulb and gasket. Loosen the pilot screw at 12:00, and pull the pool lamp up onto the edge of the pool.
No Light? Check the GFIC Reset button on the outlet near the filter. It could also be burned out; R-40 type pool bulbs last about 1500 hours. To be sure, test the power at the junction box, to be fairly certain power is reaching the lamp.
When your old incandescent pool light gives up the ghost, upgrade to a LED pool lamp, available in bright white or full spectrum color – and never change the bulb again!
Pool Valve Repair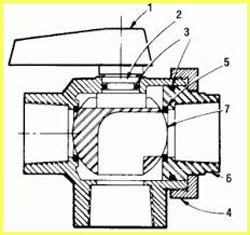 Leaking Air? Valves on the suction side, like the skimmer and drain valves, can leak air, which sucks into the pump, causing some problems. Lid or stem o-rings are the fix for 3-way valves or ball valves leaking air.
Leaking Water? Valves that are installed after the pump, including the filter valve, can leak water while the pump is on. The valve body or lid may be cracked, or a new o-ring or gasket on the lid or diverter is the right part.
Pool Timer Repair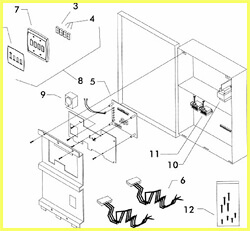 Missing Time Dogs? Everyone loses the On & Off trippers for their timeclock. We have trippers for Intermatic, Paragon and Precision timers.
We also carry replacement timer parts like mechanisms, motors and switches for all the popular pool pump time clocks.
If you have pool or spa controller, made by Compool, Intermatic, Jandy or Polaris, we've got you covered with with controller parts like sensors, actuators, PCB's, relays and modules.
Salt System Parts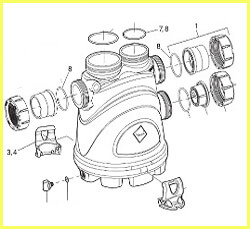 Leaking Water? Try to tighten the salt cell union where it connects, or check the o-ring. A clogged salt cell can cause extra pressure; leaks can be an indicator that it's time to clean the salt cell.
We also carry replacement unions, sensors, flow switches, circuit boards, and of course replacement salt cells. All the salt system parts you need to keep your salt water chlorinator in tip top shape!
But Wait ~ There's More!
There is more, much more. We have 15 pool parts categories, and hundreds of sub categories. We carry 22,000 pool parts – in stock everyday – to help you make your own pool equipment repairs.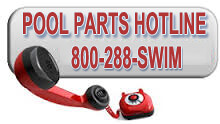 Even with our vast inventory, and our super-fast Parts Finder utility, we know that our customers still need some help selecting the right pool part, or have questions about installation or related parts.
Pool parts experts are standing by to answer your pool repair questions. Give them a call today at 800-288-SWIM!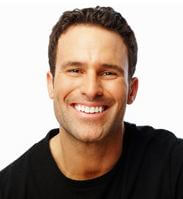 Davy Merino
InTheSwim Blog Editor