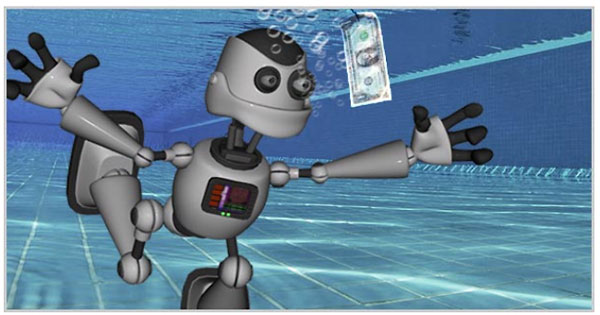 Owning a pool is as much hard work to maintain as it can be fun, and at times it's more hard work than fun. I'm always interested in pool maintenance products that make pool ownership easier. Beyond automatic pool cleaners (which are great), let's take a look at some of the best Set-It-and-Forget-It pool products and chemicals that work well on their own, over a long period of time.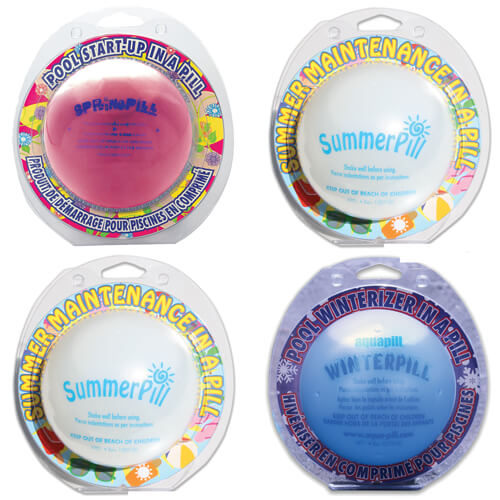 The AquaPill Collection has a pill for all of the ailments your pool faces throughout the year. These pre-measured plastic balls are loaded with a potent time-release concoction that includes enzymes, clarifier, scale inhibitor and stain prevention chemicals. All that you need to do is puncture it with the provided thumb tack and drop it in your skimmer. Match the season to the pill (that part should be easy), and you can solve water clarity and staining problems. AquaPills are sold in a 4-pack or individually, and are found here: AquaPills Collection.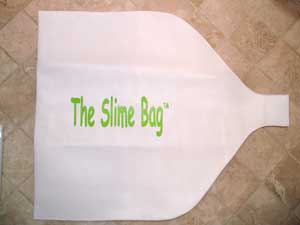 The Slime Bag, so cleverly named, is a deceptively simple product that increases your ability to filter out particulates all the way down to a teeny-tiny 1 micron. The Slime Bag attaches to a return fitting and can be installed in minutes. What your sand filter can't catch and shoots back into your pool, the SlimeBag catches, like a second filter!  I could be so bold as to call them "wildly popular" – they are in such demand that the maker has trouble keeping up with supply!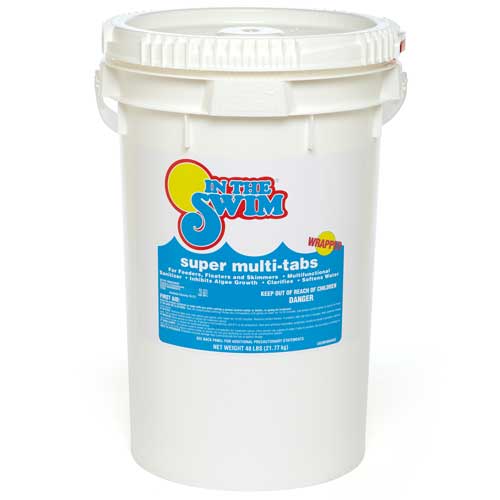 As far as Set-It-and-Forget-It pool chemicals go, the 3″ Super Multi-Tabs cover all the bases. They contain 84% Pure Trichlor with Stabilizer, but this patented formula also contains Algaecide, Clarifier and a Water Softener. Strong enough to work on commercial pools and definitely do wonders for the pool in your backyard. 3″ tabs fit easily in floaters and feeders, and they last for weeks. The money saved in buying individual bottles and buckets of chlorine, algaecide, and clarifier makes the 3″ Multi-Tabs worth the price of admission alone, but wait until you see what they do for your water quality.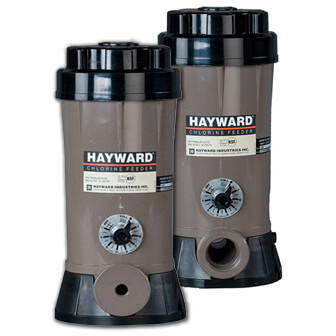 Hayward's in-line chemical feeders for above ground or inground pools are surprisingly affordable and simple to attach to your pool's plumbing line. They can hold 9 lbs of Trichlor tablets or sticks and can be adjusted to control how much sanitizer is released. This eliminates handling the chemicals multiple times per week as well as having to fish out the floater to see if it needs to be refilled. After the initial load you are officially hands-off the chlorine bucket and hopefully kicking your feet up. Hands are for beverages, not chlorine tabs. The Hayward Automatic Chlorinator is installed inline or offline.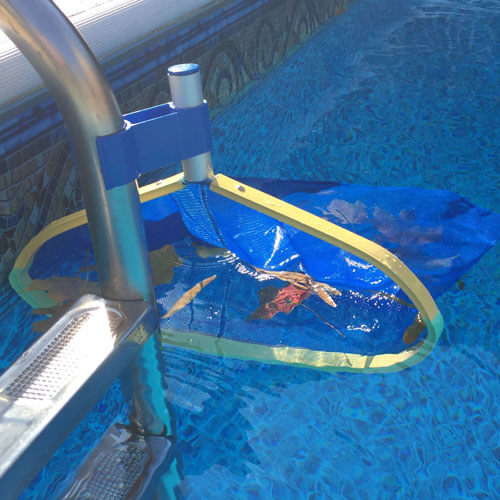 Well, I kinda did but it involved duct taping my leaf net to the pool handrail. The Leaf Bone Skimmer Clip looks so much nicer than duct tape and is brilliant in its simplicity. Skimmer net clip is designed to snap over standard 1.9″ OD ladders and handrails, and the other side clips to any Leaf Rake style net. It's a great way to get extra work from your net when it is usually hanging up.  Simply remove the leaf net from your telescoping pole and pop it onto your ladder or handrail, making sure it is dangling in the water, and you are now the proud owner of a leaf net capable of working 24/7. The Leaf Bone is inexpensive, but made to last.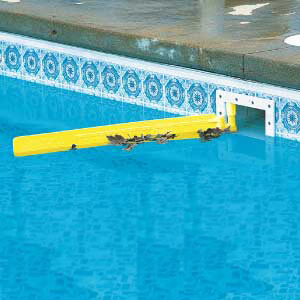 Another popular product that works without you is the Skim-It Pool Skimmer Extension Arm. Another deceptively simple but brilliant pool tool. Equipped with a small spring tension rod to secure into any skimmer mouth, the Skim-It corrals leaves and debris that may otherwise sneak by. One look at the picture and you instantly know how it works and why it works. I love it so much I have two, one on each skimmer. Install your Skim-It on the side of the skimmer opposite the direction of water flow, it reaches out to draw them into the skimmer. Easy to install, easy to remove, Skim-It may look odd, but they sure work well!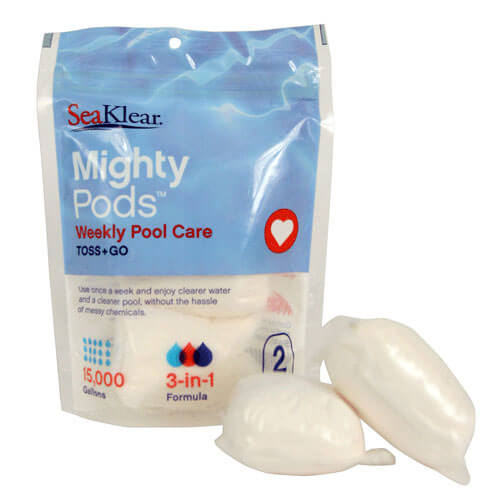 SeaKlear Mighty Pods slow release 3-in-1 chemical works very well. The pods are filled with a powder that is released over time. Mighty Pods are all natural, made with the natural polymer chitin, extracted from crushed crab shells. They not only capture tiny particles floating in your water but they remove algae-causing phosphates and help absorb oils from sunblock and your skin. Just 1 pod can treat up to 15,000 gallons of water and the difference can be seen within 24 hours. Find the SeaKlear Mighty Pods and other great natural pool maintenance supplies here: Mighty Pods.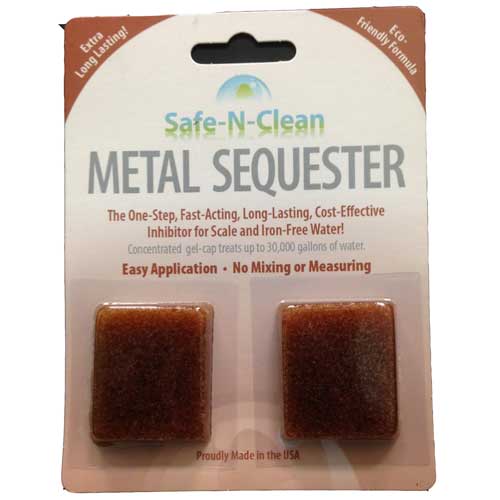 Stop adding Stain Away every week!  Safe-N-Clean Metal Sequester Gel Caps fit in the palm of your hand, just drop in your skimmer basket to treat up to 30,000 gallons for 30 days. They are a great value for the hard work that they do (just $10/month), and are especially strong on calcium, scale, magnesium, iron and other metals often found in pool water. They are non-toxic and environmentally friendly as well. If you like the Metal Sequester Caps you will love their 30-day Pool Oxidizer Caps, to continuously remove ammonia, chloramines and algae.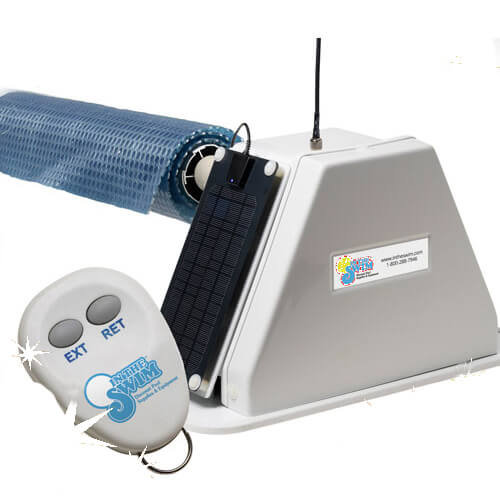 The In the Swim Remote Control Solar Blanket Reel with solar rechargeable battery isn't quite hands-free because you need to operate the remote control. But, we will let that slide. This budget-minded solar cover reel is a great value with priceless features like a solar-rechargeable battery, the aforementioned remote control, and no need for a power cord running across the yard. Solar cover reels are great, but automatic, remote-control powered solar reels are the best – especially priced as well as this one. Durable construction can last for decades.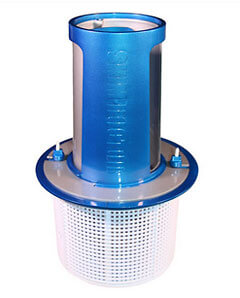 SkimDoctor 2.0 is an interesting and incredibly inventive product.  It turbo charges your skimmers to increase their suction through the wonders of physics. Skimmer tower attachment fits your skimmer basket and creates a vortex to attract more debris up to 3x faster and you don't have to reach your hand down into the skimmer basket to empty all that new debris your skimmer is so effortlessly catching now. If you own a variable speed pump, this product is a great help for the low speed modes when it is conserving energy. The SkimDoctor 2.0 fits any skimmer basket, to improve flow and keep debris from floating out when the pump shuts off.
In the Future We Won't Even Use Our Hands to Clean Our Pool
The wonderful thing about most of these products is how simple they are. Whether they are simply derived from crushed crab shells, a simple clip, or powered by the sun, the best part is that they all reduce your pool maintenance. We haven't quite reached the Tex Avery World of the Future but there are some great, affordable products out there that are trying to make our pool life more fun and less work.
Feel free to drop us a line at socialmedia@intheswim.com or check us out on Facebook for more tips, sales, and fun pool stuff! 


Ryan Dornan
InTheSwim Staff Blogger