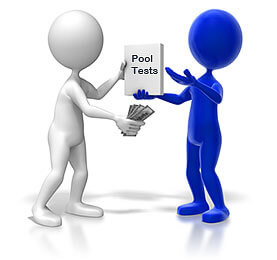 The first mistake I made as a new pool owner was the first sentence I said to my former pool guy, "I'm new to this, and I don't know anything about owning a pool."
I now know that the gleam in his eye upon hearing my confession was the distant glow of dollar signs populating his pupils, and faster than I could say "budget conscious", I was the proud owner of a new pump and filter.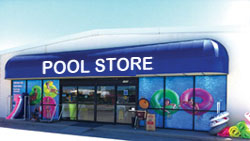 Afterwards of course, I went to the Pool Store to get my "Free" water sample test because, after all, I was a novice pool owner that "didn't know anything about this stuff".
Little did I know that I would be limping out of the Pool Store with several very large buckets of acids, bases, calcium and conditioner, and an LED underwater light show. I was lucky to escape with my shirt. The Pool Store clerk looked me right in the eye and recommended that I come in once a week for testing, "just to be safe".
Would I eventually need all of these chemicals and equipment? Probably, eventually. Could I have saved hundreds of dollars buying them as elsewhere? Absolutely. If only I was aware of InTheSwim.com as opposed to my overpriced, local Pool Store. (I was not yet an employee of this fine organization).
How I Broke Free of Free Water Testing
While test strips are a handy tool they are not entirely accurate and can be a bit ambiguous with their color coding system. They are great for a ballpark, at-a-glance test. What test strips really are is a ticket to the pool store water testing money machine.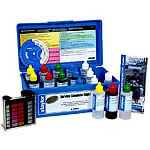 So, I bought the same pool test kit that the Pool Store uses to do the water testing, and now I do it myself! The Taylor K2005 or K2006 test kits are easy to use, only takes a few minutes for accurate results, and has saved me from amassing a stockpile of pool chemicals that I may or may not need.

I've come a long way from the doe-eyed, wet-behind-the-ears, new pool owner and the first and most important step is understanding my pool chemistry.
I test my pool about 3 times per week, an easy process and most importantly highly accurate and trustworthy, which is more than I can say for the Pool Store.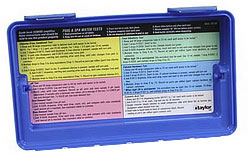 Taylor test kit directions on the lid of the carrying case, and precise chemical dosage charts tell you exactly how to test and adjust any size pool or spa, without trying to sell you 30 pounds of a chemical you may only need to use once.
What Chemicals Do You Really Need?
Hat tip to Christina, who recently wrote an entire post on what pool chemicals to keep on hand, but really each pool is different. Typically, barring drastic circumstances, you will need pH increaser/ decreaser, alkalinity increaser, calcium increaser and perhaps some cyanuric acid increaser, to maintain good pool water balance.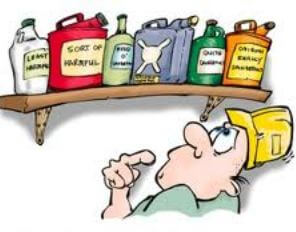 Nobody wants to store a sweltering garage full of chemicals all summer long—chemicals that you might not use at all. While it's great to have supplies on hand, bulk supplies of pool chemicals isn't necessarily needed.
Pool Owner – Heal Thyself: Pool stores do not operate like your friendly neighborhood hardware store. Ever get that uneasy feeling when you walk into a Pool Store and feel like bait on a hook in shark infested waters? Pool supply stores often operate on incentive based wages and/or commissions and spiffs. They want you to buy bulk items, sale items or specialty cross-sell items.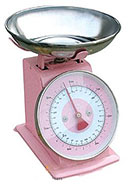 And, I hate to say it, but some water test jockeys at Pool Stores have their Thumb on the Scale, so to speak – when testing your water or entering results, or the size of your pool – which inflates dosage amounts needed, and costs you money.
On a hot summer weekend, or after a busy work day, the last thing I want to do is leave my house with a sample of pool water and traverse three suburbs to have some kid size-me-up, spout off any number he pleases with my water test results and ransack my checking account.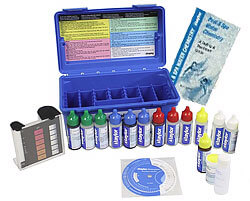 You do not have to be a chemist to test your own pool water accurately, you do not need a glorified water testing machine at some strip mall Pool Store to sell you what you don't need.
Stop taking water samples to the Pool Store – buy your own Taylor Pool Store Test Kit, and take control of your pool chemistry!


Ryan Dornan
InTheSwim Staff Blogger