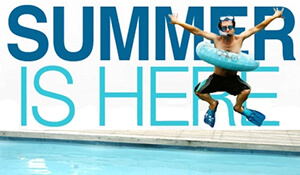 Finally summer is here; warm, sunny days call for ice cream, lemonade, and of course a SWIMMING POOL! Nothing beats the heat like cool dips in your swimming pool, relaxing and sipping your favorite beverage.

Now you could be perfectly happy just splashing around like this little guy, but if you are like me and want to add pizzazz to pool, you would love to indulge in fun pool toys and games – not only do they add more fun, they take the monotony out of the pool and fill it with entertainment.
There are a huge variety of pool games and toys available on the market and they come in a wide range of prices so you are sure to find something that you like and stay within budget.
Beach Balls:
The most basic but the most loved of all pool toys, the Beach Ball, has never gone out of style. Beach Balls come in several sizes and with their attractive designs and lively colors, they are sure to lift spirits and provide endless entertainment.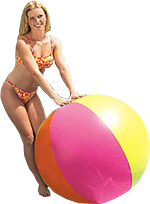 For a day at the beach or the pool you can go with something like the Jumbo Beach Ball. It's hilarious fun when used for volleyball or just the game of "keep it in the air". Of course, they'll try to ride the giant beach ball, not usually for very long!
For your Fourth of July pool party, you may like the

Americana Beach Ball that has a stars and stripes pattern and definitely lets you celebrate your patriotic side.
Pool Games:
We all love to play sports like basketball, volleyball, and ping pong on land; now imagine playing these games in your swimming pool. Pool games are great entertainment especially when you have friends and family over, and are great ways to get some fitness from your pool.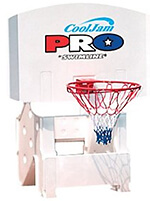 In The Swim carries pool games in a large variety and we are confident that even the pickiest players will find something in our store to match their taste and skill. Check out the Cool Jam Pro Pool Basketball Game, a cool game that is not only a ton of fun, but is very durable and will last for years.
Our 2-IN-1 Basketball & Volleyball is an economical pool game that lets you choose between two of your favorite games for endless hours of fun.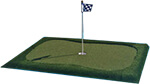 The Floating Golf Green is the best of both worlds – an excellent choice for people who love to play golf but also have a hard time staying away from their pool. Not economical, but the finest pool golf game made.
Pool Toys:
Pool toys are an invaluable accessory when it comes to spending time in the pool. Children like to be entertained in the pool as much as we adults and at In The Swim, we value the young swimmers and love to cater to them.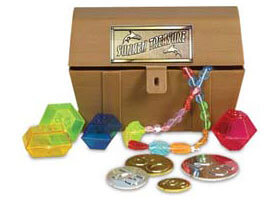 Our Ship Wreck Pool Dive Game and Sunken Treasure Pool Game are great for young swimmers who are getting acclimated with the idea of underwater exploration.

The Stingray Swim Mask is perfect for a seasoned swimmer who loves some serious underwater action.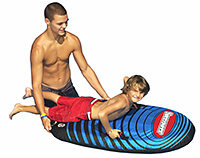 The Speedster BodyBoard and Battle Station Squirter Set are great choices for active young swimmers who like a little game challenge in the pool and also love to ride the summer waves.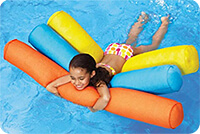 And for those who like to relax, these Neo Noodles, filled with soft EPS beads, are comfortable and quick drying. Jumbo 5″ and 7″ diameter Neo Noodles are great for all types of pool fun.
Go Shopping:
After writing about all these cool pool toys and games, I think it is time for me to grab my kids and pay a much needed visit to our pool store – we actually have a pool store, here in Chicago.
For those of you outside of Chicagoland, check out our entire line of Pool Toys and Pool Games online – and have a Summer of Fun!


Ayesha Aslam
InTheSwim Staff Blogger