Introducing, InTheSwim Pool Blog! Late to the game perhaps, that just means we have a lot to tell you! Our Swimming Pool Blog will help pool owners, pool operators and pool enthusiasts 😉 get more enjoyment from their pool, with less stress & less mess! Sure, there's 12 million blogs out there, so what's there to talk about? Plenty, it turns out. We found a vacuum of content out there in 4 swimming pool subject areas:
Fun Stuff: Pool Parties, Pool Playing, Pool Enjoyment! Our bloggers are experts at extracting every ounce of fun out of their swimming pools. Keep up on the latest and greatest ways to ramp up your pool to extreme fun levels!
How To: Well, OK, there's lots of How-To Blogs out there about swimming pools; some very good ones, in fact. Our point of difference? The Intheswim Pool Blog won't read like a sales brochure. Vendor Agnostic, our How-To's will inform, educate and hopefully entertain, without the sales pitch.
Buyer's Guides: Confused about how to make the best pool equipment purchase decision? You're not alone, with so many makes and models, features and benefits, it can be hard to contrast and compare easily. Buyer's Guide will break it down for you, and not just with manufacturer fluff; but with real data that you can use – reviews, returns, repairs, to determine total cost of ownership.
Commercial: Commercial Pool Managers, I'm looking at you! Our  goal is to make your job easier, with tips on pool and facility management, on a larger scale. We understand your budget and legislative constraints, as well as the importance of keeping your guests or members wet and happy.
Coming at you LIVE, in just another week! We welcome you to the IntheSwim Blog, please come back often (or grab our RSS feed), we will post at least twice weekly, with our team of cool pool bloggers – all year 'round.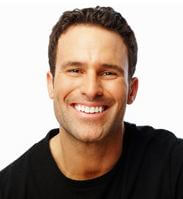 Davy Merino
InTheSwim Blog Editor