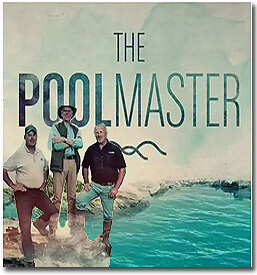 In the past, pools have always been a tool to help us cool off on a hot day. Later, they grew into a luxury that we used to relax.
Nowadays, people buy pools for a number of different reasons from getting in shape to throwing better summer parties!
Animal Planet's latest project focuses on British landscaper, Anthony Archer—Wills who will team up with Dave Duensing and Ed Kading to turn what they call "run-of-the-mill backyards" into extraordinary pools that are not only beautiful but also look very natural – most use natural filters, very few chemicals, and are naturally… green.


After premiering last year, The Pool Master took viewers by storm making them wonder how on earth this team could turn such a disaster into such a masterpiece. On April 3rd, they premiered their second season to amazed viewers yet again.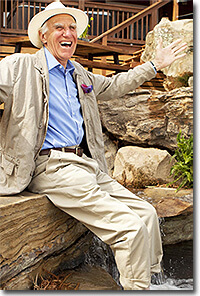 Anthony Archer-Wills, the man behind the designs, has been building pools since 1963. His focus is on "naturalistic freeform organic shapes" that bring you back to your childhood when you dove into lakes and cooled off in anything that held water in it. As Anthony states in his Pool Master biography, "The central mission is to emulate nature".
Dave Duensing, brings Anthony's sketches and visions to life. His job is to plan order and execute the mission, while also maintaining the client's budget and schedule. The last man on the team is Ed Kading. Ed has worked with Anthony for years and has the task of excavation work, aka digging up the ground and moving around the huge rocks. All three men say the main reason they do the job and love it is because of the gratification of taking nothing and turning it into something astonishing.


The show allows anyone to apply to be on the show. The few requirements that they do ask from applicants are that they were already planning to build a pool, they are available for shooting and construction throughout summer and fall 2015, and they have a budget somewhere in the range of $80K-$200K. They also ask that for any requirements that the applicant might have, such as a Jacuzzi or waterfall. The sky really is the limit with these guys and that budget. No design is ever the same and they work through any type of condition between bad weather to unmanageable rocks.


While most of us don't have the opportunity to be on such an incredible show or have the budget of the people on the show, it's an awesome way to grab ideas on how to make your pool your own personal paradise. If nothing else, you will be mildly astonished at the finished pools on this Animal Planet program!
As the slogan goes "Animal Planet – Surprisingly Human". Pool Master shows appear on Friday night at 9 pm on the Animal Planet Channel – check it out!


Dana Katz
InTheSwim Staff Blogger
THE POOL MASTER is produced for Animal Planet by Punch Drunk and Original Media