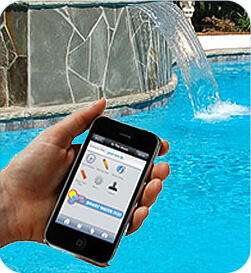 Just over 15 percent of American homes have some type of pool or spa, according to the American Housing Survey. If you're reading this, you're likely part of that crowd.
And over 75% of homeowners have either a smartphone or tablet, capable of running applications, or apps. Chances are, you're in that crowd, too.
Swimming pool apps assist in chemical calculations and track chemical and service history. Here's some pool apps that are useful for the pool (or spa) owner!
Pool Maintenance Apps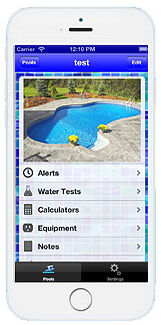 Pool Boy Pro: Designed to remind, this task-oriented app keeps you from forgetting to clean and care for your pool. Equipped with calculators and calendars, Pool Boy allows users to enter individual information for personalized results. Enter your pool dimensions and volume to determine the correct dose of chemicals to buy or use the equipment log to track performed pool-cleaning tasks. With the apps' water parameter log, you can graph changes in pH, Chlorine, Alkalinity, Calcium and more. Perfect for hands-on pool owners, Pool Boy is a helpful app.
Price: $2.99
Platform: Apple iOS
---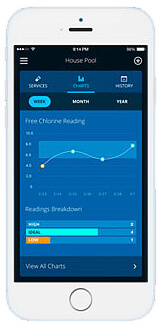 Pool Cloud: Chemical calculations are done in the background as you complete each task, so you never have to think about it. Pre-loaded with more than 40 chemical brands. Pool Cloud gives you the data you need to recognize patterns and trends in your own water. Pretty graphs plot historical chemical readings, with ideal ranges overlaid on the chart. Graphs also display cleaning tasks and chlorine usage over time. New pool app, built by the people who brought you the Pool Doctor App, it has plans for added features in version 2.
Price: Free
Platform: Apple iOS
Swimming Skills & Drills Apps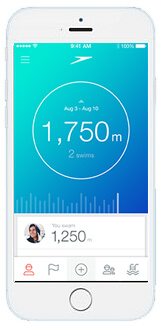 Speedo Fit: Make every swim count with this goal setting, time tracking, competition challenging swim app. Use the timetable to log your swim times, sets and notes or push yourself with the distance goal setting feature designed for all expertise levels. Need a refresher in order to perfect your technique? Use Speedo Fit to study how-to videos ranging from suggested breathing patterns to freestyle strokes. Want to see how you compare to other swimmers? Choose a virtual swim challenge and invite friends on social media to compete.
Price: Free
Platform: Apple iOS
---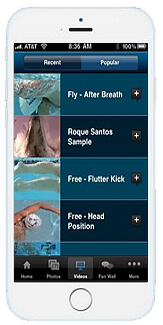 Go Swim: The go-to place for all things swimming, this app offers a virtual community for every level of swimmer. With video drills, weekly inspiration and an RSS feed of the latest swimming news, Go Swim keeps users in the know. Want to practice your turns, starts or any of the four strokes? This app features instructional videos, photos and articles designed to help you improve your technique. Go Swim features Olympic medalist athletes, including Brendan Hansen, Jason Lezak and Amanda Beard. Pool owners, take your mark, get set, Go Swim!
Price: Free
Platform: Apple and Android
Itching for more swimming pool owner apps? Just search 'swimming pool' in your smartphone or tablet for many free or nearly free app-lications to simplify your pool maintenance or your water workout!


Dana Katz
InTheSwim Staff Blogger