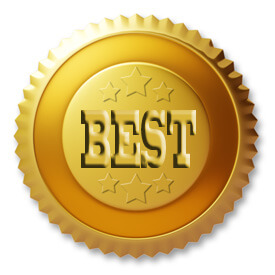 If you were to ask me the question; which pool cleaner is best, I would first ask you a whole host of questions to know more about your pool.
There's over 100 different automatic pool cleaners available nowadays, but only a few that are perfect for you and your pool.
Here's 10 questions you should ask yourself if you are considering a new pool cleaner this year.
Question 1: Have you had a cleaner before?
Having prior experience with a particular type of pool cleaner can help you to narrow the field. If there were things you didn't particularly like about your previous pool cleaner, that's good to consider.
Question 2: What type of pool, inground or aboveground?
Aboveground cleaners are meant to operate with small pools and small pumps, and they can't usually climb walls. Inground pool cleaners have extra power to climb walls and climb back out of an 8′ deep end.
Question 3: Vinyl, Fiberglass, Tile or Plaster?
The surface of your pool cleaner isn't as much an issue as it used to be, but to protect soft pool surfaces and softer pool cleaner parts, be sure that you choose a cleaner that is suitable for your surface type, or one that says it is safe for all surface types.
Question 4: What size pool do you have; in length & width?
The size of your pool matters because of the limited length of pool cleaner hoses, although in most cases you can add additional hose if needed. For suction and pressure cleaners, you need enough hose to reach from the connection point (skimmer or dedicated line), to the furthest point in the pool. Robotic cleaners don't have hoses, but they have low voltage cords. You need enough cord to reach from the plugged-in power transformer box to the furthest point in the pool. In addition, if you have a very large pool, using a faster more powerful cleaner will get the job done faster.
Question 5: What about your system; pipe size and plumbing?
If you are lucky enough to have more than one skimmer, it makes it easier to use a suction cleaner, connected into a skimmer. If you have a dedicated cleaner line, or a pipe used solely for pool cleaner connection, that is also fortunate. These can be used for suction cleaners when plumbed into the pump, or for pressure cleaners, connected to a booster pump. Larger pool pumps, 2″ diameter plumbing, and larger filters also translates to better success with suction cleaners. If you have only one skimmer, one main drain and two returns – a robotic cleaner is probably a better choice.
Question 6: What about your pump and filter type and size?
Inground suction cleaners require a pool filter pump of at least 1 hp to operate effectively. An oversized pump basket and pool filter is also helpful when using a suction cleaner. For pools with a small pump and filter, a robotic cleaner or pressure cleaner will be a better choice.

Question 7: Where are you located, and do you winterize?
This is a two-part question. One, those in a desert or coastal area usually have fewer trees and finer debris. If you live in a wooded area with lots of spring and fall debris, that requires a cleaner able to handle varied debris sizes. The second part of the question, if you winterize the pool, your pool cleaner is only working 5-8 months per year, but if you operate year around, you may want something more durable and easier to manage.
Question 8: Does your pool have any unusual features?
Features such as 90° corners, beach front entry, islands, grottoes or coves separated from the main pool are hard for most pool cleaners to deal with. Uneven floor surfaces also is a problem for cleaners, as well as in-pool rails and ladders. Steps and benches are untouched by most pool cleaners.
Question 9: Does your property have any unusual tree debris?
Berries, acorns, gum balls, pine cones, large leaves and numerous twigs can choke-up many suction and robotic pool cleaners. Pressure cleaners are the best for large debris, and quick storm clean-up.

Question 10: How much do you want to spend?
Pool cleaners range in price from $100 to $1500; and as with most things, you get what you pay for. You may not need a $1500 cleaner, but you may not want a $100 cleaner. If you have a 4-figure budget, you can look at the premium models, especially if you have a "premium pool". There are many great pool cleaner options for around the $500 mark.
What's MY recommendation for the Best Pool Cleaner?
That's another good question – and it depends on your answers to these questions above, but all else being equal… for inground pools, the most truly automatic and best performing cleaner is a Polaris pressure cleaner.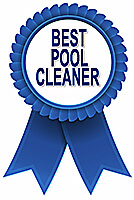 A Hayward robotic cleaner in a medium price range would be my second choice. If my budget was lower, but I had two skimmers or a dedicated cleaner line, and a good sized pump and filter, a Kreepy Krauly suction cleaner could be the best choice. For above ground pools or pools with smaller pumps and filters, I would recommend one of our lower priced robotic cleaners.

Talk to you later!

Davy Merino
InTheSwim Blog Editor