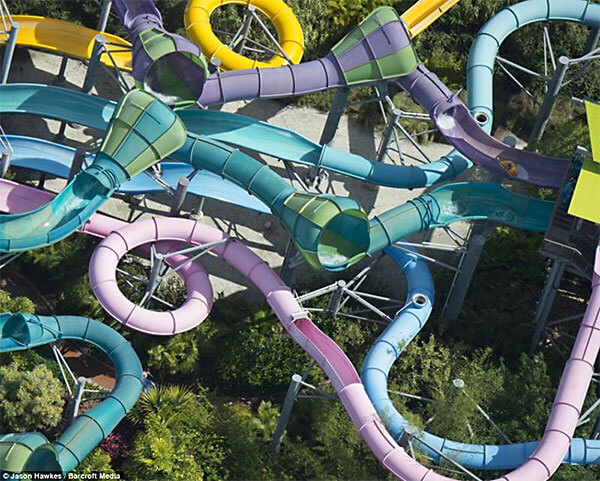 Around here, we're all about pools, and love to talk about the health benefits of swimming and water exercise, as well as the fun with friends and family gathered around the pool.
But today we're all about the thrills and spills that await you this summer at America's Water Parks. After all – they are pools, just very, very large pools. Millions of gallons, actually.
Here we have then, a curated list of the most insane slides; the biggest and best water park slides in the U.S.. Try them out this summer – if you dare!
---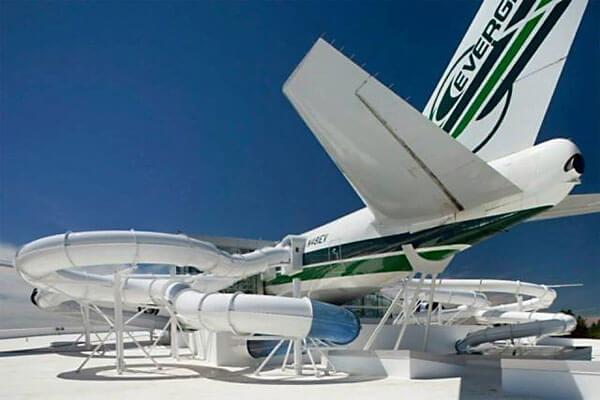 An educational water park, Wings & Waves is the only water park in the world with a Boeing 747 airplane slide. The indoor water park and the Evergreen Aviation & Space Museum is open year around, for your splashing and flying amusement.
Thunder Falls Water Slide – Wildwater Kingdom, Aurora, Ohio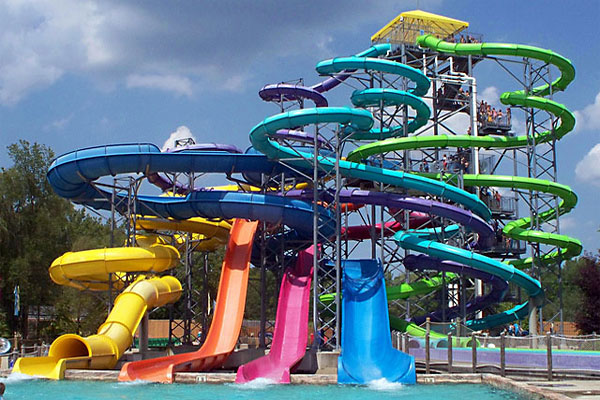 100 ft tall tower of excitement! Launch pads on every level with a total of 7 enclosed slides, with or without an inner tube. Colorful and exciting, Thunder Falls riders reached incredibly speeds, but sadly is no more. Wildwater Kingdom Ohio closed their doors in 2016.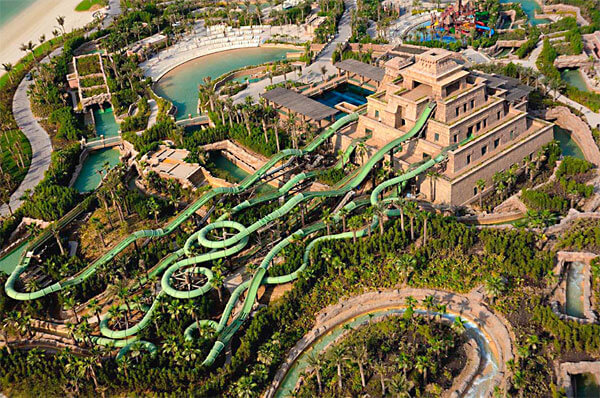 The Master Blaster tubes are the longest water slides bar none, and at a more leisurely speed than some of these other amazing pool slides. Aquaventure, complete with Mayan temple, is just one of the fun theme parks within the Atlantis Palm Resort.
Ultimate Abyss Slide – Harmony of the Seas, Royal Caribbean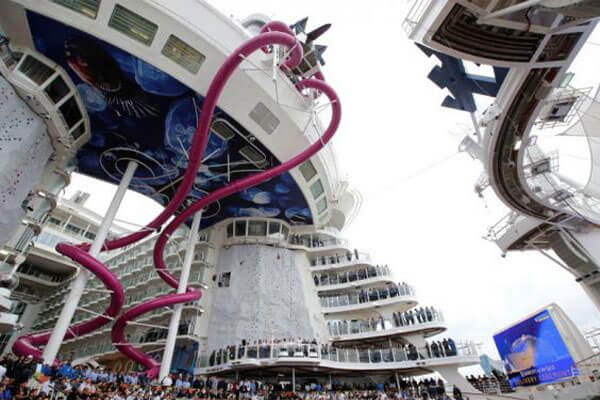 The largest slide on a cruise ship, over 12 stories tall, belongs to the largest cruise ship in the world, the Harmony of the Seas. The Ultimate Abyss is a 'dry slide', without water – but  there are many other 'wet' slides, bowls, chutes – and 23 pools on board!
Cliffhanger Slide, Schlitterbahn – Galveston, Texas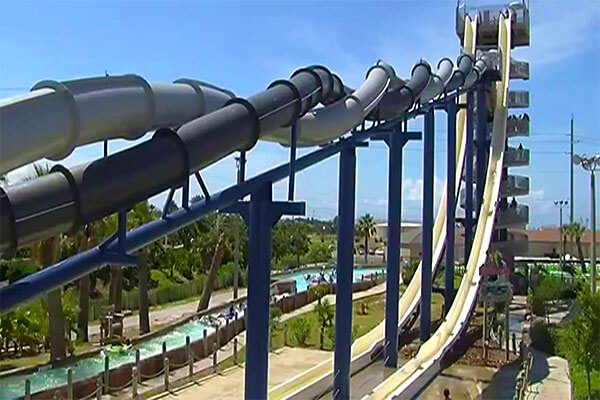 Choose your thrill – an 81 ft sheer drop at speeds of up to 40 mph, or get loopy in the serpentine Twister Tubes, made extra disorienting with fog and lighting. High thrill freefall body slide is in a part of the Schlitterbahn park called Blastenhoff, lol.
Breakaway Falls – Aquatica, Orlando, Florida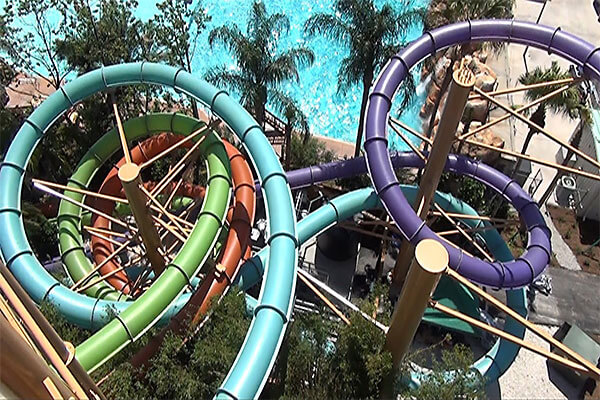 Ihu's Breakaway Falls is the tallest and steepest water slide in Orlando. Named for the Breakaway boxes that launch a rider from a standing position into an 80 ft freefall, when the floor underneath your feet opens like a trap door. Too Scary?
---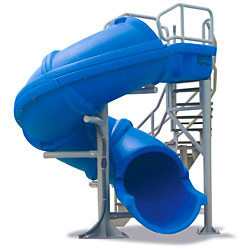 Perhaps something with a few less twists and spins? For thrill seekers like your family – build a water park slide in your own backyard with the Vortex Pool Slide. It's the most Insane pool slide you can buy, standing 11 ft tall, with a 20′ runway! The largest 360° Slide in its class!
Kids will line up around the block for a chance to ride the Vortex, you can charge admission at your own water park! SR Smith has kindly offered us a $500 rebate for our blog readers. Grab yours today and Slide-On!


Davy Merino
InTheSwim Blog Editor