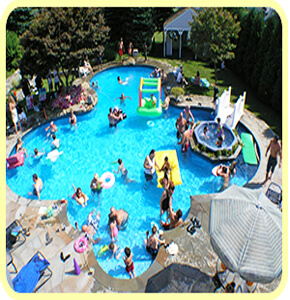 All the fun stuff starts with the new year. For me, usually it's a new wardrobe and accessories – both much needed and much wanted.
Talking about accessories reminds me of the cool new pool gear I've seen in our warehouse. I cannot wait for spring and the warm sunny days to return.
There's a lot of options when it comes to shopping for swimming pool supplies but along with variety, my goal is to shop for value which comes in the form of pricing, availability, and excellent customer service. Call me biased – I do work for the company where I buy my pool stuff, but honestly, I've never found the same consistent value that I get at In The Swim. No wonder our customers love us so much!

In The Swim has a lot of cool new pool products for 2014; I will highlight a few here, and if you want to see them all, explore all of our new products – how easy and convenient is that?
OK ~ let's start with my favorite pool gear – pool toys and floats. A swimming pool without toys is like a playground with no play equipment. You still enjoy the pool, but you multiply the fun with the perfect pool products.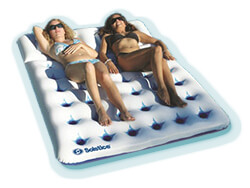 Enjoy a day chatting with your best friend or a loved one on this AquaWindowDuo Mattress Lounger. I got something similar last year and before I knew it, it became a hit with my two boys who used it more than I did and are waiting for summer so they can "start floating on the coolest float ever" – their words, not mine.

Surf the waves and have endless fun on the water with the Bali Stand-Up Paddleboard; pair it with the 3-Piece Adjustable Paddle and you will be the king of the open water.
Bring home the adventure and thrill of a water park to your own backyard and never wait in long lines again with the new Adrenaline Pool Slide. Sure to be everyone's favorite and with our EZ pay plan, you wont be emptying your wallet.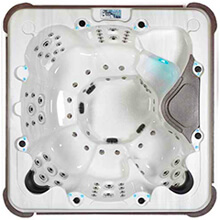 Who can deny the comfort and relaxation a hot tub has to offer so while it's still cold outside, how about indulging in a new spa or hot tub like a AquaRock Fiji 40SL spa that is perfect for 2-3 people or this 5-6 seat AquaRock Venice 90 spa. if you are afraid that your friends will not be able to keep their hands off of your spa and it will get too crowded in there. Enhance your backyard décor with a spa!
New ways to heat aboveground pools for 2014 – what's better than an eco-friendly and economical AquaPro ECO500 Heat Pump or AquaQuick SolarPRO XD2? Start your swimming season earlier and swim longer with these environmentally friendly choices that go easy on your pocket as well.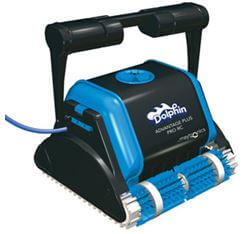 Now you know that when you use your pool, you also need to clean it so how about taking advantage of the cleaning prowess of Dolphin Advantage Plus Pro RC, a top-of-the-line robotic pool cleaner with an impressive set of features and uncompromising performance technology.
Make maintenance a breeze and keep your pool well-balanced and sanitized with the new Flippin Frog Floating Mineral & Chlorine Cartridge System. It simply floats on the pool surface and automatically dispenses a combination of minerals and chlorine which fight bacteria and combat algae together to keep your pool sparkling clear.
For better water balance this year, test water with new and improved In The Swim 4-IN-1 Test Strips; you will be amazed at how quick and accurate the results are for pH, Alkalinity, Free Chlorine, and Stabilizer levels.
Another new product that has really taken off is, are you ready for this?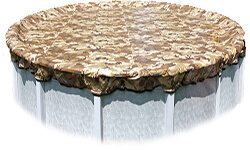 Camouflage pool covers! Not only hides the appearance of leaves on the cover, but also hides the pool from satellite images! We're not actually sure why the camouflage pool cover so popular, but we can hardly keep them on the shelves! If you want a camo pool cover, order early this year!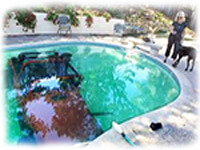 I'm not sure what's going on here, but I can say that a Jeep, although cool – will not make a great pool accessory – which is why it's not on my list of must-have pool products!
Stock up early on some of these Hot & Cool pool accessories ~ I know it's still cold outside, but getting ready for pool season could warm you up!


Ayesha Aslam
InTheSwim Staff Blogger