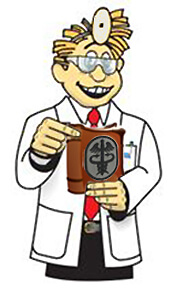 Welcome back, students of swimming. Our first topic this semester is some new science behind the benefits of swimming.
I have lectured before on joint pain and swimming; how the water adds resistance yet also cushions the body, for a low impact, yet impactful, water workout.
We also learned that swimming burns more calories than nearly any other activity, and can be the most efficient way of toning muscles and shaping the physique.
Yes, swimming is great exercise and good for the body. The cardiovascular and respiratory benefits of swimming are well established, but did you also know that swimming is good for the mind?
A Pool Prescription
Recent reports by health and wellness researchers brings to light the many mental health benefits that come from regular water exercise. And many doctors are now prescribing swimming as a form of aquatic therapy – but not just for lower back pain, arthritis or for heart health, but also as mental health therapy.
Guidelines published in the UK for Chief Medical Officers, advise that adults aged 19–64 years should aim for 150 minutes per week of moderate intensity activity in bouts of 10 minutes or more. Increase your heart rate for periods of about 10 minutes, done about 15 times per week, is an average exercise prescription.
You may recall our study of the correlation between depression and swimming, and how swimming stimulates brain chemicals that promote nerve cell growth. You can actually replace those lost brain cells by regular swimming!
From the article The Real, Scientific Benefits of Swimming, Heather Ansell points out that chronic stress can lead to brain cell loss, but that brain cells can be regenerated through swimming and other forms of water exercise!
According to a 2014 study in Australia, Dr. Howard Carter and team found that simply being immersed in water sends more blood flow to the brain. Essentially, the pressure of the water pushes more blood up into your head. The increased blood and oxygen improves cognitive function, mood and clarity of thought.
Swimming makes you smarter and happier, by growing your brain. Swimming increases the blood flow to the hippocampus region of the brain, which regenerates the brain cells lost each day. Researchers also see promising results in swimming as prevention and treatment for Alzheimer's and other forms of dementia.
Swimming Elevates the Mood
Swimming and water exercise makes you feel good, producing a 'swimmer's high' afterwards that also helps with getting a good night of sleep.
Exercise affects serotonin levels in the blood. Serotonin produces ANP, a stress-reducing hormone that controls a brain's response to anxiety and stress. With regular swimming or other forms of vigorous pool exercise, you can feel calmer, happier and serene.
Just floating around in the pool is not enough, you need to break-a-sweat, be out-of-breath and feel your heart pumping a little bit. And if your muscles are somewhat sore afterward, that's a sign of a good workout! Remember that I'm not a medical doctor, consult yours for a personal pool exercise plan.
Swimming produces feelings of calm and well-being, for hours after water exercise. It may not come at first, and won't come at all unless you exert enough energy to increase your heart rate and oxygen uptake for several minutes at a time. But the feeling of 'well-being' or 'swimmer's high' is real, as measured by scientists!
Meditative Swimming
Swimming requires deep-breathing in a repetitive pattern, combined with a repetitive sequence of muscle stretching and relaxing.
With goggles and a swim cap, the insular nature of the water tends to block or muffle a lot of external stimuli, and allows you to focus on breathing. Swimmers often count each breath, stroke or lap repetitively, which further allows one to enter a blank, meditative state.
Swimming combines elements of other mind-body methods of relaxation, such as yoga, tai chi and even jogging or biking. Such exercises that involve rhythmic movement and coordinated breathing produces the largest oxygen uptake and blood flow – to the muscles and the brain.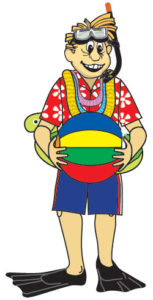 Burning up to 800 calories per hour, you can escape the noise and slip away into 'the zone'. When you are in 'the zone' of a 20-minute swim for example, you will be surprised how time will fall away, and your mind will become calm, yet focused – at the same time.
Swimming is really good for you! In addition to using your own pool more for vigorous water workouts, I urge you to consider a winter membership at your local public pool, so you can be a year 'round swimmer!
Get your swim on, America!