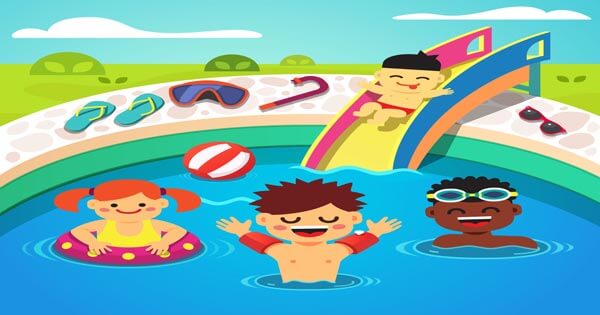 A beautiful summer day, a warm pool awaiting just steps away in the backyard, and kids be like, 'meh'. Sound familiar?
Most kids do enjoy a pool, but with so many modern distractions, you might have to lobby on behalf of your pool with some fun activity.
Here's a few sure-fire tips to get kids into the pool this summer.
Weekly Pool Parties
Not a big pool party, just a regular time each week where you have lunch or dinner by the pool, or games in the pool. Just you and the kids – your own little party.
To make it more exciting, invite a few of your child's friends from school or around the block to join in the short soiree.
Weekly Swim Lessons
We've suggested before that every child should have a full set of (8-12) swim lessons each year, until they develop full swimming and water safety skills. Many parents don't feel qualified or may get better results from lessons outside the home, but it's not hard to teach your kids how to swim.
Take a look at these swim lesson plans we wrote up a few years ago, and spend some quality time each week in the pool, mastering swim basics and later, swim stroke development.
Underwater Photos
Underwater cameras are still available at drug stores and novelty shops, or you can get a waterproof phone case, to take fun underwater photography.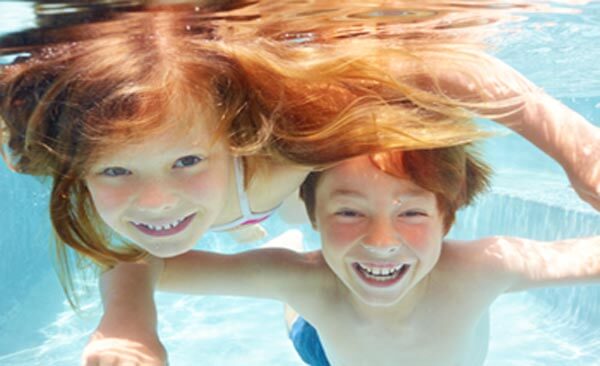 Then plug into your computer and download the pictures from the phone (or take the disposable underwater camera back to the drug store for developing). Underwater pool pictures are really fun for everyone.
Fun Floats and Pool Toys
Caution, here comes the sales pitch, because we just happen to have a huge selection of fun inflatable floats and durable pool toys that will keep your kids busy in the pool for hours.
One of my favorite pool floats is the Aqua Rocker, or the new inflatable jumbo Pizza Slices. And for pool toys, you can't go wrong with dive sticks, pool balls or just a few pool noodles.
Pool Water Sports Games
Pool Sports Games include pool basketball, volleyball and water polo. For kids of all ages, and everyone already knows how to play!
I very recently wrote all about pool games in 3 price ranges, from budget games to high end pool water sports games.
Free Fun & Games
You don't need to spend any money at all to have fun in the pool. Younger kids can use some direction to help them play all those fun games in the pool that don't require equipment or complicated rules. And remember, it's twice as much fun if mom or dad gets in the pool too!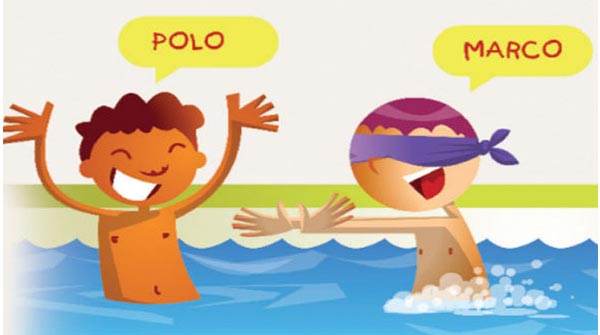 You could have a session of Marco Polo for starters, then proceed to a rousing game of Sharks & Minnows. How about a game of Freeze Tag, or a Cannonball Contest?
Friends, Family & Neighbors
Finally, invite your family, friends and neighbors who have children the same age as your kids. It's a good way to show your kids that you also enjoy the pool.
When your friends, family or neighbors come over with kids in swim suits and towels, it's hard for any kid to resist jumping in the pool! Relax about 'entertaining' your guests, but watch the swimmers closely.
---
If none of these tips encourages your kid to get into the pool, try throwing your pocket change into the pool. If that doesn't work, may I suggest a complete ban on electronic devices for the summer? 😉


Davy Merino
InTheSwim Blog Editor
Save
Save
Save