3…2…1…Happy New Year!
With 2012 fast approaching, those of you lucky enough to be pool side on New Year's Eve need to start your party planning!
There are so many ways to spruce up your pool for any occasion. Every good pool party needs a few simple things to make it special; awesome decorations, festive drinks, fun games and a few great friends.
Pool Party Decorations

Create some fun decorations to get your guests in the spirit of the holiday. First thing you need to establish is a good lighting scheme. Why stick with plain white lights in your pool when you can make your pool pop! You are sure to "wow" your guests with Hayward ColorLogic pool lights.
These amazing pool lights can light up the night with five fixed colors and over 1500 different light shows! It's easy to install and sure to be a big hit. Don't believe me? View the Hayward ColorLogic pool light
video
.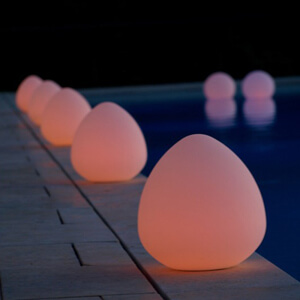 If installing colored LED pool lights just doesn't seem to fit your schedule or budget – get the next best thing GLI
ChillLites
! These lights float in your pool or you can easily set them up around your backyard. ChillLites come in the most exciting shapes and sizes, from round to cube there is sure to be a size that fits your outdoor pool and patio decorating needs! They even have a remote control! Imagine how great these portable pool and patio accent lights will look around your pool!
Another unique way to
make your pool pop
, may I suggest dying your pool water? Yes, this product is for real and is real simple to use.
Party Pool pool dye
comes in 3 great colors; Red, Green, or Blue. This product is non-toxic and safe for all swimmers! One 8oz bottle will treat a pool up to 40,000 gallons. Don't worry the color only last 3-5 days, and then your filter will remove it.
Pool Party Drinks

So your pool is looking fabulous and you're really starting to get in the party spirit, now all you need are some great pool party drinks and appetizers! You don't want your guests to get parched while they're lounging and splashing around you pool! Introducing the Mega Chill floating pool cooler. This amazing inflatable cooler can hold up to 24 cans along with ice. The Mega Chill also boasts 5 cup holders on the side – and we know how much Americans like cup holders!
If your New Year's Eve pool party involves alcohol, and most do – make sure to enforce a strict "No Drinking & Diving" policy – rope off the diving board if you have one. A great
pool party safety
tip, is to have a designated lifeguard – one that remains sober & vigilant.
If this party is for all ages and you're going to have little ones running around why not have a fun drink for them as well. This Sherbet Punch Recipe only takes a few ingredients is sure to make everyone happy. All you need is:
· 2 quarts lime sherbet
· 2 liters ginger ale (or lemon-lime soda)
· 1 (46 ounce) can pineapple juice
· Lemon and lime slices
Place ingredients in a large punch bowl ~ This recipe yields 18-20 servings.
Pool Party Snacks
You can't have a pool party without snacks! Why load the table with the same old boring chip and dip combinations, when you can really get creative, especially if your party is mainly youngsters.
Most pools are equipped with pool noodles, beach balls, life rings and kickboards – bring some fun to your snack table with these whimsical presentations.
Every party is memorable when you spend it with the people you care about. These pool party ideas are here to add a little
wow
to the night – there is always room for improvement, so take these ideas and let your mind wander.
Have a Happy New Year, America! 2012 is going to be a great year, let's bring it in with a Bang!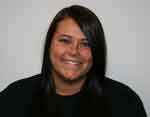 Lauren Dylla
InTheSwim Staff Blogger