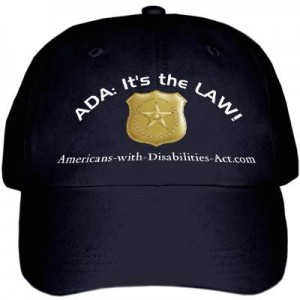 Over 50 million Americans are covered under the Access and Disabilities Act. Several million of these Americans need assistance in entering and exiting a pool. Once in the pool, your pool becomes a valuable therapeutic tool. It is a federal mandate to comply with this act by March 15th, 2012. In this blog we are going to talk about what the ADA (pool lift) law means to commercial pool operators and how they can become compliant.
I know many of us felt burned by the VGB Act requirements – being so vague in terms of compliance and enforcement but make sure you know that this is enforceable on a much different and expansive level, given that the Dept of Justice is overseeing it's enforcement, backed by powerful interests for disabled access. Additionally, there is no grandfathering included in this law meaning everyone regardless of location needs to be in compliance. Whereas VGB had little "teeth", ADA carries a big stick.
If you operate an indoor pool, March 15th is a firm date for you to be compliant. For outdoor pools, the actual date is whenever you are ready to open for the season. Either way the deadline is coming fast! Let me urge you to not wait until that date, but become compliant now – because there is a good chance that suppliers may not be able to be keep up with the demand for pool lifts or accessible stairs this year.
Affected by this new law are: swimming pools, spas, wading pools and aquatic recreation facilities. Areas that are not affected by the new ADA laws are: beaches, rivers and lakes. There are very few exceptions to the areas that are affected because if you sell memberships, allow guests or rent the pool area to groups or parties or operate a competitive swim program at your pool – you must be in compliance. This covers most commercial pools: hotels, resorts, clubs, ymca's and city pools.
What does it mean to be in compliance? The first question that needs to be asked is what is the perimeter of your pool? Is it greater or less than 300 linear feet? If it is less than 300 feet then you need one means of access. If it is greater than or equal to 300 feet you need two means of access for a handicapped person.
There are two types of approved means of access: primary and secondary. For a pool only requiring one means of access it must be a primary means of access. As the chart shows below, this means either purchasing a pool lift for the pool, or building a ramped access for wheelchair bound persons or those with limited mobility. For a pool requiring two means of access the first must be a primary but the second can be a secondary. The chart below explains what is a primary and what is a secondary means of access, as defined by the new "ADA pool lift law".

Let's examine each of these in a little more detail.
Pool Lifts


– Located at no greater than 48" water depth
– Seat must be a solid 16" wide, 16" from pool edge
– Foot rests are required but armrests are not
– Submerges the user 18" deep into the water
– 300lb weight capacity
Sloped Entry



– 1:12 slope meaning for every foot of drop there needs to be twelve feet of run, plus landings
– Ramps into 3ft of water need to be 41ft long
– The ramp must be at least 36" inches wide
– Hand rails between 34-38" high, on both sides
– Must provide an aquatic wheelchair
Transfer Wall
 
– The wall must be 16-19" above the ground and between 12-16" wide
– At least one grab bar is required that extends the entire width of the wall
– The wall should be smooth with rounded edges
– Commonly used in raised spas
Accessible Stairs
– Railings on both sides that are 20″-24" apart
– Only suited for ambulatory individuals (not wheelchairs)
– Individuals to enter in a standing position
Transfer System

– The initial transfer platform must be 16-19" above the ground and a minimum of 19" deep and 24" wide
– The maximum height of the descending steps is 8" and each step must be between 14-17"
–  The steps should enter the water at least 18"
–  The surface of the steps should be smooth with rounded edges and a grab bar on one side
Please do not view this as the end all legal explanation, it is still always best to check with your local inspector to find out if your local requirements are more stringent than the federal requirements.

Brett Rotelli
InTheSwim Staff Blogger