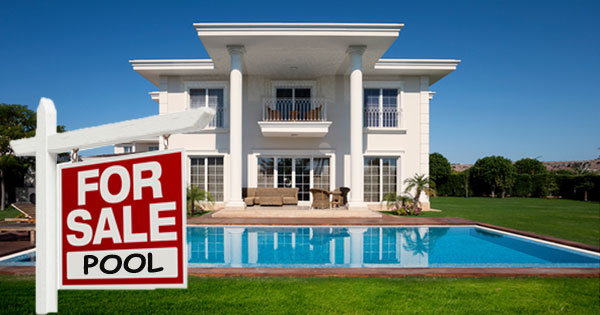 Imagine the following scenario: After searching dozens of neighborhoods in five different towns, you finally find your dream house. It's perfect in every way – and has real curb appeal. As you take a tour through the house's interior with your real estate agent, that's when you see it – a swimming pool in the backyard. Yeah, that might be a show stopper. So now what?
I asked Elizabeth Graffagna for some advice on how to approach this situation. Elizabeth has managed her family's home construction and renovation business in Illinois for the past 10 years. She's had a few moments where a deal was nearly perfect but the pool ruined it, or vice-versa where a house was not distinctive but the pool and backyard was a home run. "First, you have to be pragmatic and realistic about the situation," she says. "It's an absolute must that you ask yourself and your husband, wife, business partner, or anyone else buying the home with you, if a pool is something you want."
Pools are great. There's nothing like having your own pool to use on those perfect summer afternoons and evenings, but there's a lot to owning a pool, kind of like getting a dog. If you've never owned a pool before, keep in mind that your pool will require regular maintenance and cleaning that will take time and cost money.

What's a Pool Cost to Maintain? Maybe an hour per week, and $100 per month, might be usual. This covers unexpected repairs, replacement parts and fun accessories that you'll want to buy, in addition to pool chemicals.
For professional pool service, prices vary widely from south to north, up to $100+ per week to clean your pool, add pool chemicals and maintain the pump and filter. If you want to save the money and do it yourself, which we recommend ;-), you can find all the pool parts, supplies, chemicals and accessories you need, right here at In The Swim.
If you don't clean your pool regularly it will eventually turn into a swampy mess so there's no skimping here. For the DIY inground pool owner, you may spend $250 per year in chemicals and $250 in parts and accessories, plus costs for running the pump and heating the water, if the pool has a pool heater.

What About Pool Safety? If you currently have children or are planning a family, pool safety is at the top of your list. Pools can be made safe for small children with safety products like mesh fencing and mesh covers, door alarms and pool alarms, in addition to swim lessons and vigilant parental supervision.
In some cases, homes being sold by older folks may not have a lot of pool safety accessories, but you can child-proof a pool.
You Go For it! Nevertheless, it's your dream home, you say. If that's the case, here's what you should do before you make final decisions and especially before you make any deal or sign on the dotted line.
First, look closely at the pool and see if there are any warning signs you should be concerned about. Are there any large cracks in the pool, tile or deck surfaces? If the pool is above ground, are the walls and top rail in good condition? You should also check and see if all of the needed equipment and accessories are there such as filters, pumps, ladders, cleaners. Inspect the plumbing and valves for any signs of leaks. What's the overall condition of the pool and all of its equipment and accessories? How about the vinyl liner or plaster interior, does it look to be in good shape with few stains? Have your realtor ask the home owners for pool maintenance records – the more detailed the better.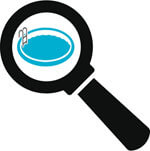 After looking over everything, if you're confident to move forward and purchase the house and your offer is accepted, you should have a pool inspection with a local pool company. Home inspectors focus on the house and might miss possible issues with the pool, which is why you should consider a pool specialist who can test for aspects of the pool that may be a challenge for a general home inspector.
Beyond the home and pool inspection, it would be wise to find out as much information as possible regarding the pool. Ask the sellers questions like, who built the pool? What year was it built? How much does the pool pump (or heater) cost to run every month? What conveniences or accessories does the pool have? Does everything related to the pool convey with the home sale? And for snowbelt pools, what type and condition is the winter pool cover?
You will also want to check out ancillary items like the condition of the pool fence and gates, pool drain covers, and if there's a pool cleaner, what condition is it in, and how effective is it? You can also ask about repair, replacement or renovation work that has been done in the past.
After everything with the pool checks out and you purchase your dream home, consider hiring a pool company to give you a pool orientation, to show you how to maintain the pool on your own. In The Swim has a plethora of information to help pool owners educate themselves on pool maintenance, pool chemistry and pool equipment repair and replacement.
Although it's not easy and can be expensive, removing the pool is an option, and Graffagna explained that her company has removed pools in the past. "Houses with pools that need very extensive repairs and were built 30-40 years ago can be removed." she says. "It's not easy and it's not cheap, but in some cases it's the right thing to do for the home to sell fast. It's not just a matter of filling in an inground pool however, the floor must be broken up so water can permeate, and the top half of the wall must be removed. $10-12K on average.
To sum all of this up: if you find your dream home also has a pool, don't be scared off. Most inground pools take less than an hour per week to maintain, on average, and about $100 per month in parts, chemicals and accessories, or about $500-$1000 per year. If you have pool safety concerns, possibly not shared by the current pool owner, you can make the pool safer with good fencing, alarms and covers.
If you've bought a house with a pool, what things did you learn after closing the deal and moving in? What would you tell others in your situation to look out for?
This is the third edition in a four-part In The Swim blog series with the focus of providing valuable information and ideas to home owners, home buyers and real estate agents regarding swimming pools. You can find the first and second editions here.


Larry Andersen
InTheSwim Staff Blogger