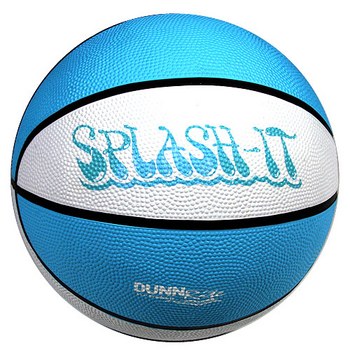 It's March Madness – college hoops tournaments are in full swing!
The perfect time to tell you about our new line up of pool basketball hoops for the upcoming summer pool season.
This summer, picture the fun you'll have with one of these pool basketball sets around your pool. Buy two game sets and get your full court press on!
Jammin Poolside Basketball

Whether for in-ground pool hoops, or above-ground pool hoops, this set is perfect for younger swimmers that love a good game of pool basketball. The above-ground version of this game has a bracket that easily and securely fastens the basketball game to the top rail of the pool, while the in-ground version makes use of water-weight at the base to ensure stability. Includes game ball.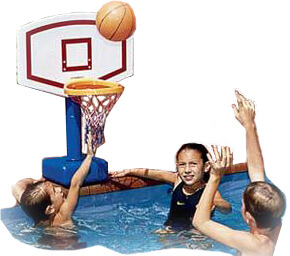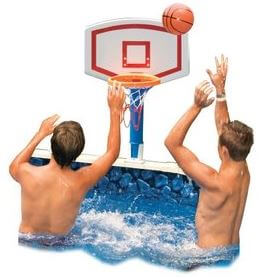 This set is perfect for the younger crowd as it can withstand the baskets made by those younger aspiring basketball players! The ball comes complete with this game too, so all you have to do is a quick and easy set up before the kids get to enjoy this one!
Shootball Floating Pool Basketball Game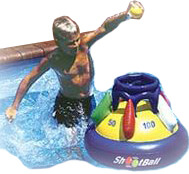 The Floating pool basketball game is a super fun, inflatable pool game that conveniently floats around your pool, ready for action. Shootball has an added level of difficulty, as the more rocky the waters are, the more challenging it is to sink the ball in the hole!
It is perfect for anyone that loves the satisfaction of "slam dunking" the ball without worrying about breaking the pool hoop. The rigid pvc frame and net floats on the water and stays upright, even during rough play. Includes game ball, so everyone can take their best shot!
Cool Jam Pool Basketball Game
The Cool Jam Pro Pool Basketball Game is super durable, which makes it perfect for young adults. It has an unbreakable backboard and a heavy-duty resin frame to make sure that this game will withstand the toughest players.
The Cool Jam is weighed down with a base that allows for water or sand to be put inside. Oversized backboard and a full sized basketball, air pump and needle for quick inflation! So you can get right to playing the game in no time at all!
Splash & Slam Pool Basketball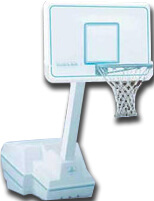 The Splash & Slam Pool Basketball game is perfect for adults or people that love to slam dunk the ball in the hoop! The frame of fiberglass, so there is no risk of rust or corrosion. The base utilizes a water weight, which weighs up to 500 lbs when full to eliminate potential of tipping – making this one durable game for even the most competitive basketball games. Perhaps the best part of this game is that the rim is adjustable, so even the roughest of little ones can play with this one!
With such a wide-variety of materials and extra features, it can often leave people confused as to which basketball game is right for them.
Just like most things in life, with our pool hoops sets, you get what you pay for. We have small basketball sets for younger kids, medium sets for older kids, and for you real basketball players, heavy duty pool game sets that can withstand rough treatment for many years.
In the end, any one of these games we discussed is sure to add some excitement to your pool this summer time, and these fun sets will please kids and adults alike! Buying a basketball set to use in the pool is easier than you thought!
Nothin' but net! 😉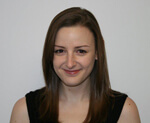 Sabrina Potirala
InTheSwim Staff Blogger